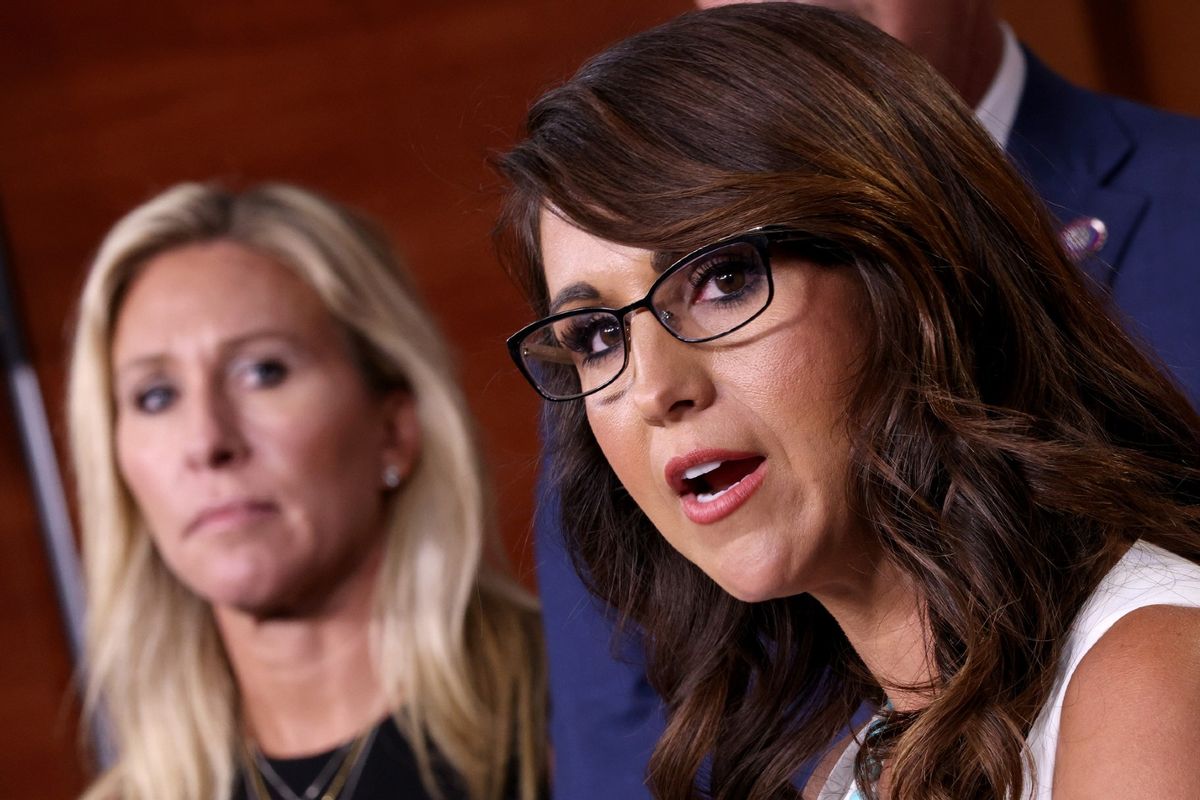 After a House floor voting session on Wednesday, several sources reported witnessing Rep. Marjorie Taylor Greene, R-Ga., and Rep. Lauren Boebert, R-Colo., in a heated exchange that resulted in Greene allegedly calling Boebert a "little b***h."
According to The Daily Beast, the argument centered on "competing resolutions to impeach President Joe Biden," with Greene making accusations that Boebert copied her in her efforts.
"I've donated to you, I've defended you. But you've been nothing but a little b***h to me," a witness recounted hearing MTG say. "And you copied my articles of impeachment after I asked you to cosponsor them."
Leading up to this blow-out, Boebert was actively pushing a vote on her own articles of impeachment, which MTG reportedly felt she already had a handle on.
"Lauren Boebert never addressed the conference," Greene said in a quote obtained from The Daily Beast. "I made it clear to the conference that I have introduced articles of impeachment, literally since Joe Biden's first day in office. I have been talking about it with everybody forever. Literally, everyone. Forever, 'til I'm blue in the face. You see me? I'm blue in the face."
---
Want a daily wrap-up of all the news and commentary Salon has to offer? Subscribe to our morning newsletter, Crash Course.
---
After being confronted by Greene, sources report that Boebert said, "OK, Marjorie, we're through." 
"We were never together," Greene is said to have shot back.
Watch a clip of the moment captured by CSPAN here:
Read more
about this topic