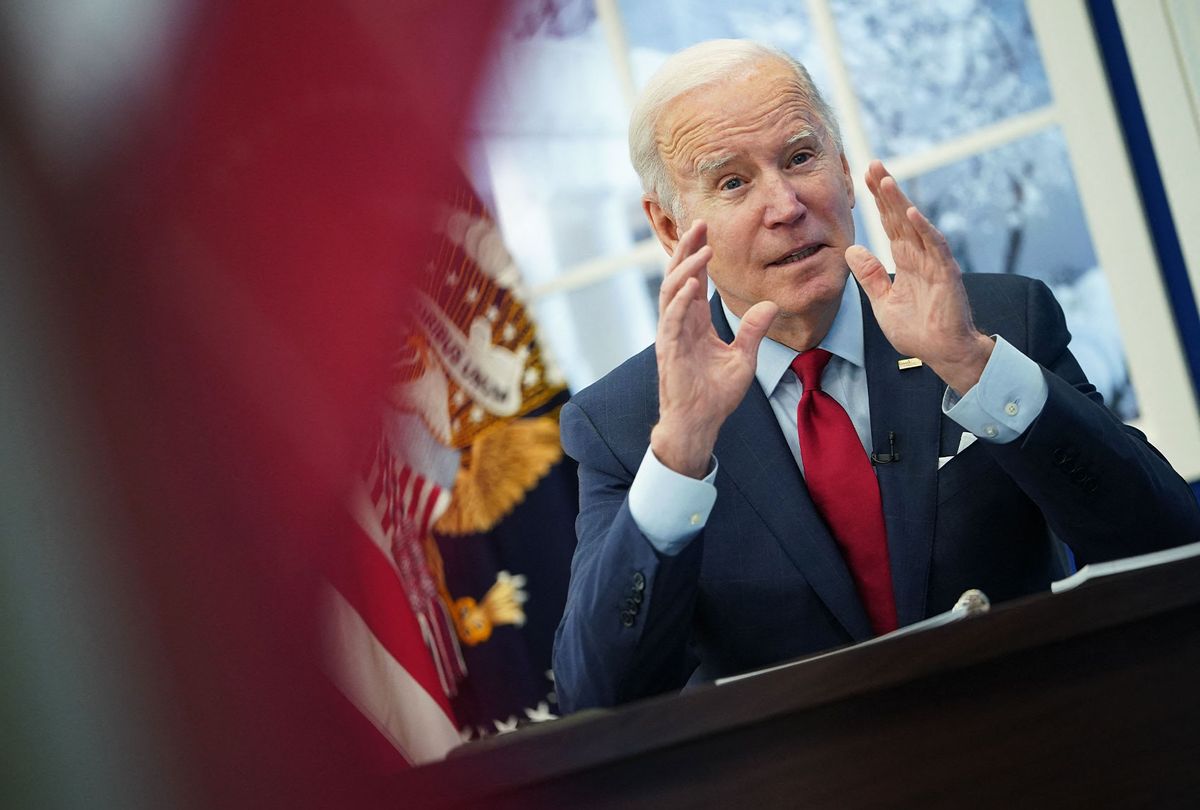 Last week I wrote about the misinformation being distributed by Republicans in comparing the Trump documents case to Hillary Clinton's "but her emails" scandal in 2016. It's taken as a given on the right that she broke the law and was granted special dispensation despite the fact that there were five different investigations that found otherwise. Unfortunately, that isn't the only fake scandal Republicans are flogging these days to try to cover for Trump's corruption and criminality. They're back on the Burisma beat.
I wrote about this pseudo-scandal back in 2020 when it was making one of its periodic rounds in the right wing media, mostly so they could have an excuse to circulate embarrassing photos from Hunter Biden's laptop (which is a whole other story for another day.) I distilled the story into this succinct description:
The "scandal" itself is actually nothing more than an example of the very common (and admittedly skeevy) business practice of hiring the family members of important people for the purpose of obtaining favors, gaining access or simply being viewed in a favorable light. Hunter Biden clearly made a mistake in joining the board of Burisma, a Ukrainian gas company, while his father was vice president. The apparent conflict of interest was obvious to literally everyone. But Republican charges that Joe Biden granted a favor to Burisma by having the Ukrainian government fire a prosecutor that was investigating the company are flat-out provably false. It's true that Biden (along with virtually the entire Western alliance) pressured the Kyiv government to fire Viktor Shokin, the prosecutor in question. But one of the reasons was because Shokin wasn't investigating Burisma. There was no favor done on Hunter Biden's behalf. If anything, it was the opposite.
The claims of Biden helping out Burisma just don't make sense, the timeline is off and it's easily disproved by the fact that the prosecutor Biden (and everyone else) wanted fired wasn't targeting Burisma at all. Not that it mattered. The right is operating, as usual, under a set of "alternative facts."
Recall also that Trump's first impeachment was partially based upon this bogus narrative along with some other bizarre assertions regarding the cyber security company Crowdstrike and the DNC server supposedly being kept in Ukraine. Wired explained the thinking behind that:
Trump believes—and by all indications this is true belief, not posturing—that after the Democratic National Committee was hacked in 2016, the DNC gave a physical server to Ukrainian cybersecurity company CrowdStrike and refused to let the FBI see the evidence. Trump further argues that the server in question now physically resides in Ukraine. Inside that server, Trump suggests, one would find evidence, gleaming like a Pulp Fiction briefcase, that Ukraine, not Russia, hacked the DNC in 2016.
Part of this false narrative now includes the charge that Biden received five million dollars in bribes from Burisma to fire Shokin based upon a confidential source that Rudy Giuliani dug up in his forays over to Ukraine to set up the smear against Biden. Again, Shokin wasn't investigating Burisma at the time, but pesky facts like that don't matter when a hysterical right-wing scandal is in motion. (It all seems to be a sloppy conflation with a five million dollar bribe that was revealed in September 2020 when they arrested three Burisma executives for offering five million dollars to Ukrainian anti-corruption officials and which the Ukrainian government went to pained lengths to say neither Hunter Biden nor Joe Biden had anything to do with.)
Normal people can see that it's all a joke but it feeds into the overall impression that everyone in Washington is corrupt anyway.
Two investigations were launched into these allegations, one by Bill Barr and another by Nebraska Sen. Chuck Grassley and Wisconsin Sen. Ron Johnson of the GOP-led Senate Finance and Homeland Security Committees, respectively. The Justice Department's case was handled by the US Attorney for Western Pennsylvania to handle all the alleged "evidence" Giuliani was producing and which the FBI and Intelligence community believed was likely being fed to him by Russian agents. He talked to Giuliani and closed the investigation without saying a word.
---
Want a daily wrap-up of all the news and commentary Salon has to offer? Subscribe to our morning newsletter, Crash Course.
---
The other investigation also found nothing except the old news that Hunter Biden traded on his father's name to get a lucrative sinecure with Burisma and nobody testified that Biden changed any policies to help Hunter out. Grassley apparently forgot all about that when he joined up with the House Oversight Committee Chairman, Republican Rep. Jim Comer of Kentucky, to demand that the FBI turn over a document in which a confidential informant alleged that he'd heard a Burisma executive (whom we later learned was Burisma founder Mykola Zlochevsky) claim that he had paid five million dollars to Joe Biden and Hunter Biden. That document was one of Giuliani's and was known to Barr and the DOJ since June of 2020. It was not considered credible for obvious reasons.
As Politico reported back in 2020, Giuliani's former accomplice Lev Parnas said he and Giuliani met with Zlochevsky the year before and when asked what contacts Zlochevsky had had with Joe Biden he said, "No one from Burisma ever had any contacts with VP Biden or people working for him during Hunter Biden's engagement." Parnas told Politico that "at that point, after seeing the answers, Rudy started pounding the table and saying, 'We just need to get this information!" He told Parnas to keep looking and it appears someone "found" some.
As I'm sure you've heard there was a big back and forth between the Justice Department, which did not want to release the document, and the House, which demanded it be turned over lest they hold FBI Director Christopher Wray in contempt of Congress. The FBI finally agreed to show a redacted version to members of Congress and they very excitedly reported that the document revealed that Zlochevsky told the informant that there were tapes of Joe and Hunter Biden accepting a bribe to fire the prosecutor in order to stop an investigation that didn't exist. (No one knows if these tapes exist either — which even Comer, Grassley and Johnson have been forced to admit.)
Now Comer and the committee can't find their whistleblowers and Giuliani is claiming his informant was killed and everyone knows it must be that the Biden Crime Family is doing something terrible to their enemies. None of it makes any sense but that's really the point. The confusion and the contradictions and the possibility of tapes are all that's needed to create a lot of smoke that their voters can claim proves that Biden is the real criminal for which the Trump investigations have been created to provide cover.
The right has done this sort of thing for years. Just look back at some of the ridiculous "investigations" they launched during the 1990s. It works for them. Normal people can see that it's all a joke but it feeds into the overall impression that everyone in Washington is corrupt anyway. And today the person who benefits most from that belief is the presidential candidate who is under numerous investigations and indictments with more to come. If they all do it, what he did must not be all that bad, right? 
Read more
about this Trump's legal predicament