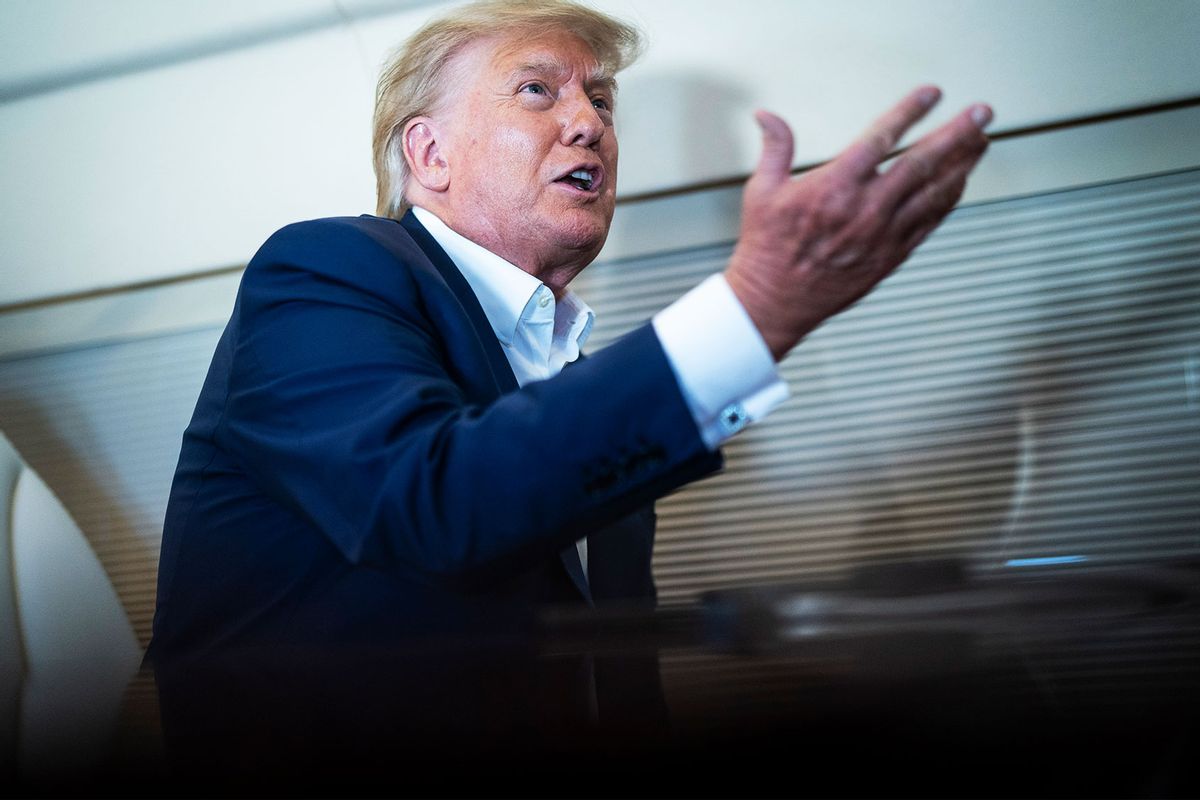 A government watchdog warned on Wednesday that U.S. District Judge Aileen Cannon's oversight of the federal case regarding former President Donald Trump's handling of classified documents and alleged jeopardizing of national security "undermines public confidence in the courts" due to her previous ruling on the matter last year, and demanded that Cannon be removed from the case unless she recuses herself.
In a letter to Chief Judge Cecilia M. Altonaga of the U.S. District Court for the Southern District of Florida, on which Cannon also serves, the organization said the judge "demonstrated judicial error and extreme bias" when she ordered the U.S. Department of Justice (DOJ) to halt its investigation into the classified documents that were discovered at the former Republican president's estate in Florida.
"In her order, Judge Cannon insisted that normal principles of prosecution and law could not be applied to Trump because of his status as former president," wrote the group. "The unprecedented and unprincipled ruling demonstrated that Judge Cannon could not be, nor even appear to be, an impartial decision-maker."
Free Speech for the People (FSFP) said Altonaga should remove Cannon, who was appointed by Trump and confirmed after he lost the 2020 election, unless she recuses herself within 10 days, under federal laws requiring judges to disqualify themselves "'when their impartiality might reasonably be questioned' or when they have 'a personal bias or prejudice concerning a party'" in a case.
The group sent its letter less than a week after Trump, who is running for reelection in 2024, was indicted on charges including willful retention of national defense information, conspiracy to obstruct justice, and concealing documents in a federal investigation. Appearing in court on Tuesday, Trump pleaded not guilty.
In an op-ed at Slate on Monday, ethics attorneys Norman Eisen, Richard Painter, and Fred Wertheimer wrote that Cannon's assignment to United States v. Donald Trump "cannot stand."
In addition to Cannon's "deeply erroneous step" of ordering the end of the DOJ's investigation and appointing a special master to oversee the case, they wrote, her "statements and actions in the prior proceedings made clear her view that Trump is entitled to differential treatment than any other criminal defendant."
"She wrote that 'as a function of plaintiff's former position as president of the United States, the stigma associated with the subject seizure is in a league of its own,'" noted Eisen, Painter, and Wertheimer. "She reiterated this position in denying the government's motion for a partial stay of her order pending appeal, stating that her consideration 'is inherently impacted by the position formerly held by [Trump].'"
FSFP pointed out on Wednesday that a panel of the U.S. Court of Appeals for the 11th Circuit unanimously overturned Cannon's ruling last year, calling it a "radical reordering of our case law limiting federal courts" which, if allowed to stand, would "violate bedrock separation-of-powers limitations."
"At a minimum, Judge Cannon's prior history creates an unacceptable risk of an unavoidable appearance of bias in one of the most important proceedings in United States history," said FSFP. "The public will view Judge Cannon as a biased decision-maker who opposes the prosecution, and who is prepared to enact unorthodox legal measures to favor Trump in court."