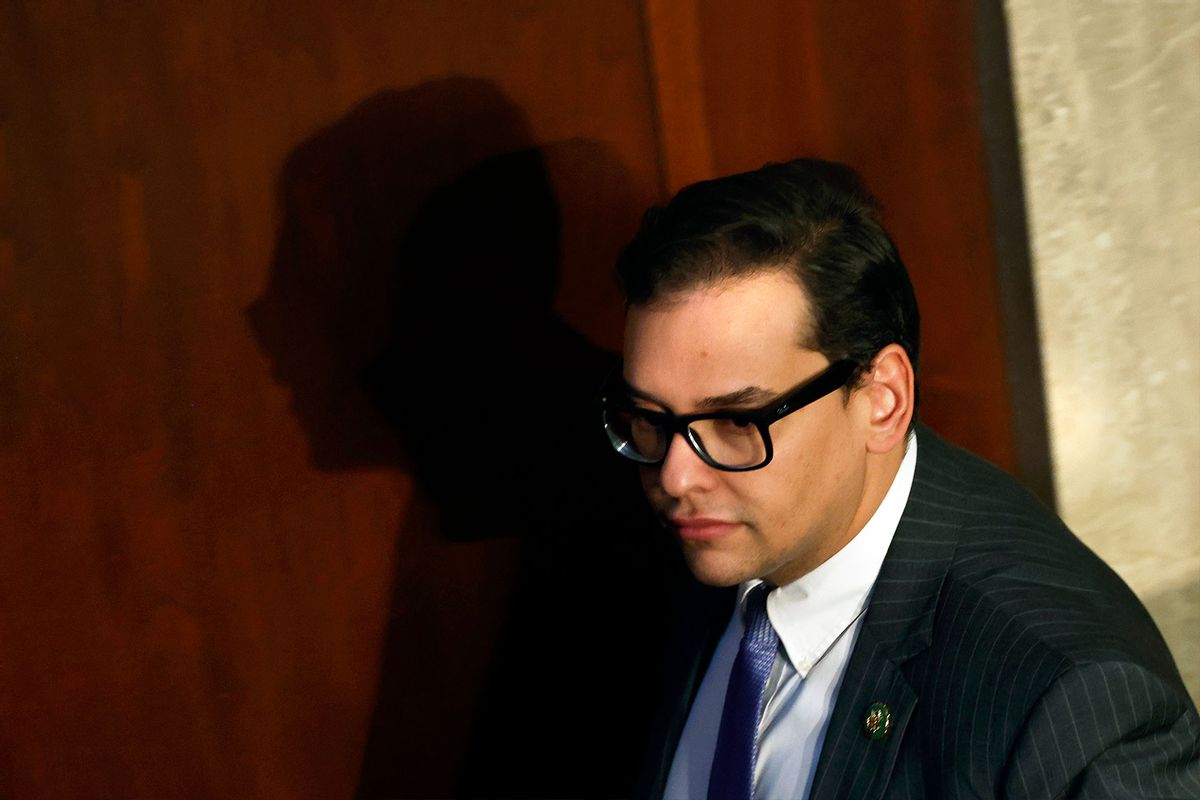 After pleading not guilty in May to charges of wire fraud, money laundering, theft of public funds and making false statements, Rep. George Santos, R-N.Y. was released on a $500,000 bond. When pressed at the time to name who signed for his bond, he stated that he'd rather go to jail than do so. 
On Thursday, U.S. District Judge Joanna Seybert ordered for Santos' court docs to be unsealed, revealing the identities of the individuals who sprung him as being his father, Gercino dos Santos and his aunt, Elma Preven, according to NBC News, much to the chagrin of Santos and his lawyer.
Speaking to reporters on Capitol Hill regarding the unsealed court documents, Santos stated that he'd wished for the identities of his suretors to remain anonymous in an effort to protect their safety.
In a statement made to Twitter, Santos went into this further saying, "My family & I have made peace with the judges decision to release their names. Now I pray that the judge is correct and no harm comes to them. I look forward to continuing this process & I ask for the media to not disturb or harass my dad & aunt for the sakes of cheap reporting."
---
Want a daily wrap-up of all the news and commentary Salon has to offer? Subscribe to our morning newsletter, Crash Course.
---
Santos' relatives will not be called upon to pay the costly bond unless a situation arises in which he's found to have violated the terms of his release, which detail that he consent to random monitoring at his home, restricted travel outside of New York and Washington and the surrender of his passport. 
Read more
about this topic