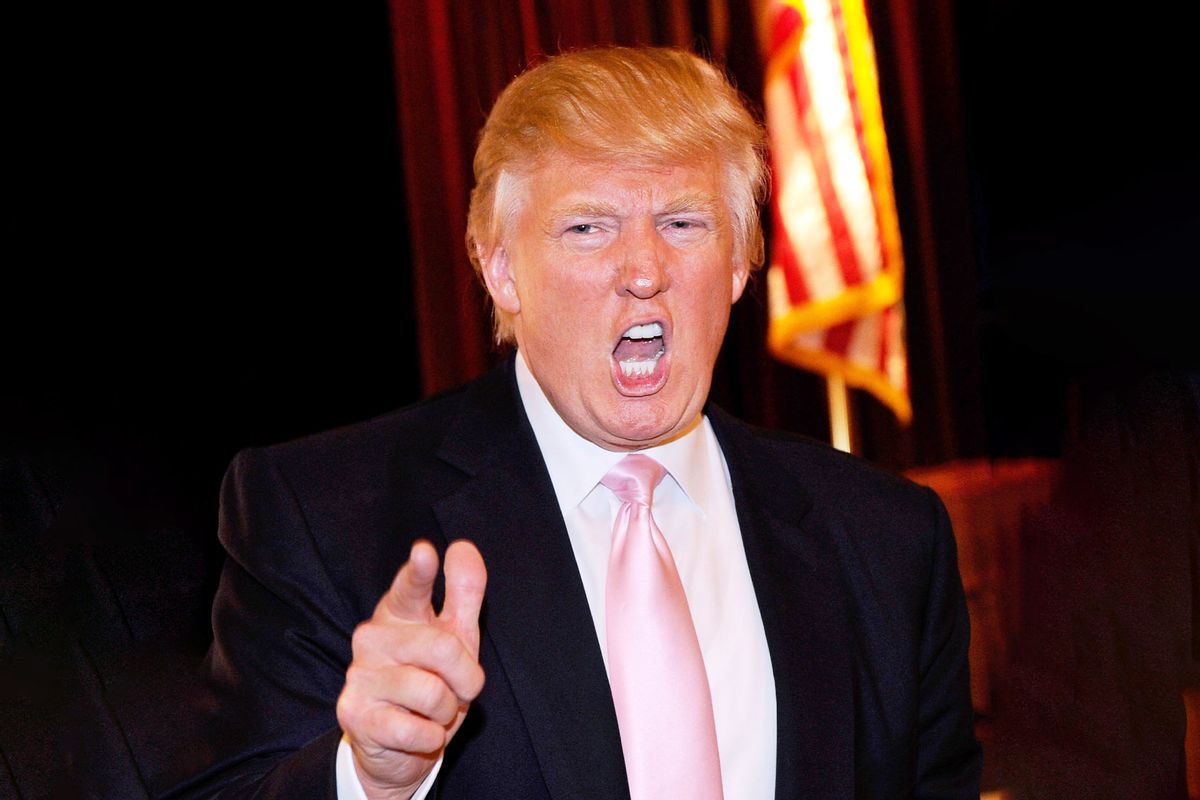 Former President Donald Trump erupted on social media Thursday evening after he was indicted in special counsel Jack Smith's investigation into his handling of sensitive government materials and potential efforts to obstruct government attempts to retrieve them.
Trump broke the news of his indictment on Truth Social before various major media outlets, including CNN and The Guardian, confirmed the news. Special counsel Jack Smith's office reportedly filed seven federal charges against the former president in the Miami U.S. district court, but details of the indictment will likely remain sealed until Trump's arraignment, which he claims is slated for June 13, though reports say he is charged with willfully retaining national security secrets, obstruction and false statements.
The new set of charges comprise Trump's second criminal indictment, following his indictment in New York earlier this year on charges relating to an alleged hush-money payment, and make him the first former president to face federal charges.
The announcement apparently came as a surprise despite numerous reports over the past several weeks that he would soon be indicted.
"Trump is frustrated not just with the indictment but with people in his inner circle who reassured him for months that it was very unlikely to happen… source close to Trump says 'too much happy talk for way too long' about what could happen," reported CBS News' Robert Costa.
Trump announced that his legal team had informed him of his indictment in the case in a post to Truth Social on Thursday, calling the investigation a hoax and levying an attack at President Joe Biden, whose attorneys found classified documents he had retained after his terms as vice president in his residence and office.
"The corrupt Biden Administration has informed my attorneys that I have been Indicted, seemingly over the Boxes Hoax, even though Joe Biden has 1850 Boxes at the University of Delaware, additional Boxes in Chinatown, D.C., with even more Boxes at the University of Pennsylvania, and documents strewn all over his garage floor where he parks his Corvette, and which is "secured" by only a garage door that is paper thin, and open much of the time," Trump wrote.
The former president continued to fire off about the indictment, his innocence and what he called the rapid decline of the country in three more posts, one of which included a video, progressively adopting caps lock as he raged.
"I have been summoned to appear at the Federal Courthouse in Miami on Tuesday, at 3 PM," he said. "I never thought it possible that such a thing could happen to a former President of the United States, who received far more votes than any sitting President in the History of our Country, and is currently leading, by far, all Candidates, both Democrat and Republican, in Polls of the 2024 Presidential Election. I AM AN INNOCENT MAN!"
---
Want a daily wrap-up of all the news and commentary Salon has to offer? Subscribe to our morning newsletter, Crash Course.
---
"This is indeed a DARK DAY for the United States of America. We are a Country in serious and rapid Decline, but together we will Make America Great Again!" he continued.
"I AM AN INNOCENT MAN. THE BIDEN ADMINISTRATION IS TOTALLY CORRUPT," he concluded in a post sharing a four-minute video. "THIS IS ELECTION INTERFERENCE & A CONTINUATION OF THE GREATEST WITCH HUNT OF ALL TIME. MAKE AMERICA GREAT AGAIN!!!"
In the clip, Trump reiterates several of the arguments he outlined in his previous posts and spewed false claims about his presidential record and what he felt were invalid attacks he received during his presidency in an effort to rally his camp of MAGA supporters.
Legal experts disputed Trump's claims of innocence and his comparisons to Biden.
"Reports say Trump charged with willfully retaining national defense documents, obstruction, and false statements,"  tweeted Barb McQuade, a former U.S. attorney and University of Michigan Law professor,. "This is very different conduct from unintentionally taking documents, as Biden and Pence apparently did. Key difference—they gave them back."
The Washington Post fact-checked his litany of falsehoods, starting with his assertion that special counsel Robert Mueller's investigation into his advisors' collusion with Russian entities during the 2016 election was a hoax, which instead revealed significant criminal activity. Mueller also refused to say Trump had not attempted to obstruct justice.
Among several other inaccuracies regarding tax cuts, regulation cuts and the nation's energy independence, the former president falsely claimed that he was leading in the current polls "by a lot" against Biden and asserted that received more votes "than any sitting president in history by far," which The Post says is technically true but only because he "ignores the fact that more Americans voted in the 2020 election" than in any other in 120 years.
Trump also alleged that Smith's probe was politically motivated and qualifies as election interference as he campaigns for the 2024 election is also a moot point as he would likely not have faced charges if he had quickly returned documents like Biden and his former Vice President Mike Pence.
Read more
about the Trump indictment