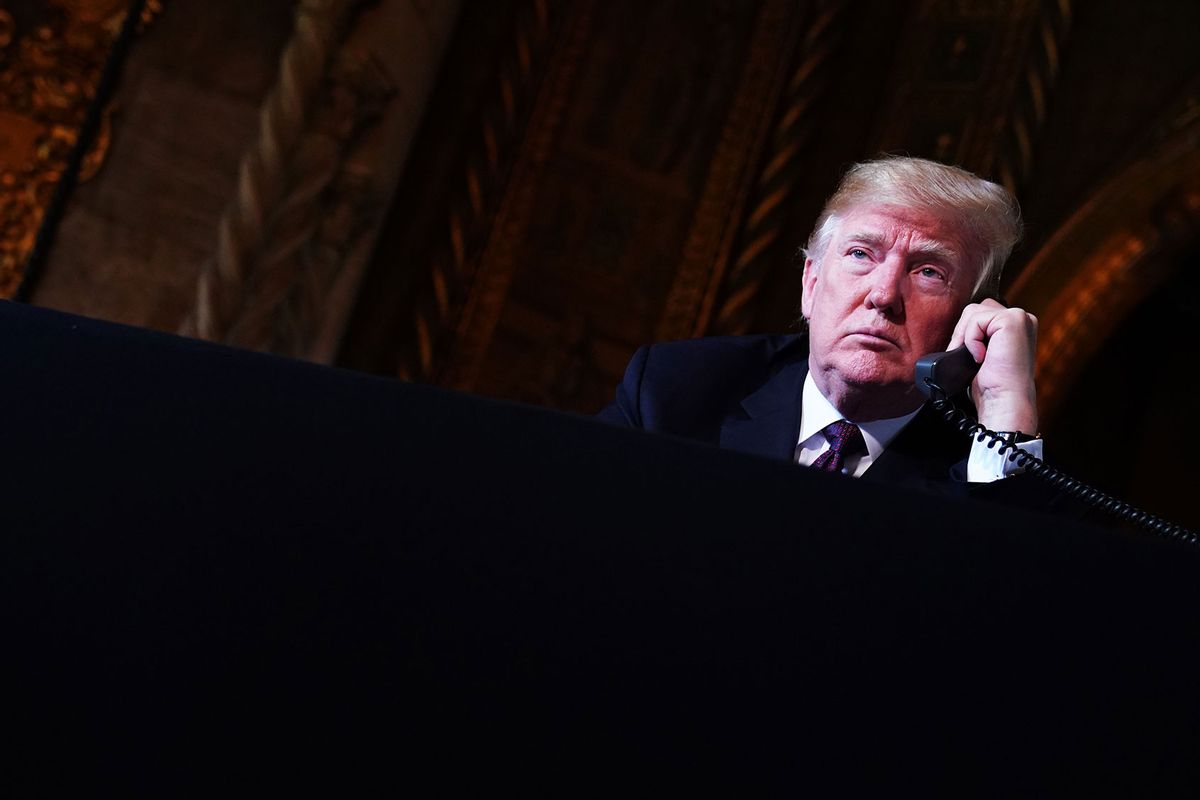 Federal prosecutors notified Donald Trump's legal team that he is a target of their probe into his handling of classified documents after leaving office, people familiar with the investigation told The New York Times.
This has been the clearest signal so far from special counsel Jack Smith's team that Trump is likely to face charges in the Mar-a-Lago documents case, The Times reported. 
"It should come as no surprise to anyone that Trump is a target of this investigation, based on public reporting about the evidence," former U.S. Attorney Barb McQuade, a University of Michigan law professor, told Salon. "He is at the center of what appears to be a willful retention of classified documents and obstruction of justice."
Trump's legal team received a "target letter" days before his lawyers James Trusty, John Rowley and Lindsey Halligan met with Smith, who is leading the probe, and others at the Justice Department, to ask prosecutors not to charge the former president. 
"Typically, prosecutors will tell a defense attorney upon request whether the client is a target, usually so that the client can assess his potential criminal exposure to decide whether to testify or instead assert the Fifth Amendment privilege against self-incrimination," McQuade said.
The Department of Justice is getting ready to petition a grand jury in Washington, DC, to indict the former president on charges of breaching the Espionage Act and obstructing justice as early as Thursday, according to The Independent. Prosecutors are ready to ask grand jurors to approve an indictment against the former president for violating a portion of the US criminal code known as Section 793, which prohibits "gathering, transmitting or losing" any "information respecting the national defense," The Independent reported. Prosecutors plan to ask grand jurors to vote on the indictment on Thursday, but the vote may be delayed for up to a week to give investigators more time to gather additional evidence if required, according to the outlet.
"Legally, the Trump team will get organized for charges to be filed and politically the former president will have to decide on a strategy to publicly address possible charges," Brandon Rottinghaus, a political science professor at the University of Houston, told Salon.
Since last year, prosecutors have been examining potential mishandling of classified materials and obstruction of government efforts by Trump after more than 300 documents with classified markings were discovered at Mar-a-Lago.
Last year, FBI agents retrieved more than 100 classified documents from Mar-a-Lago despite Trump being issued a subpoena in May 2022 requesting the return of all documents in his possession and his legal team saying that a diligent search had not turned up any more.
---
Want a daily wrap-up of all the news and commentary Salon has to offer? Subscribe to our morning newsletter, Crash Course.
---
Recent reports indicate that Smith is in the final stages of concluding the probe into Trump after obtaining testimony from various individuals with close ties to the ex-president. 
Over 20 members of Trump's Secret Service security team have either testified or been summoned by the Washington grand jury in recent months, according to The Times. 
A Florida grand jury has also been hearing testimony from a handful of witnesses since last month, which legal experts have suggested could mean that federal prosecutors have decided as an appropriate venue to file charges.
Former Trump spokesperson Taylor Budowich, who testified before the Florida grand jury on Wednesday, criticized the Justice Department's probe as "bogus and deeply troubling," on Twitter. 
It remains unclear how many more witnesses are scheduled to testify before the Miami grand jury.
"This is a stunning development in the political world of former presidents," Rottinghaus said. "We have not had an indictment against a former president let alone one running for president again."   
Read more
about the Trump probe