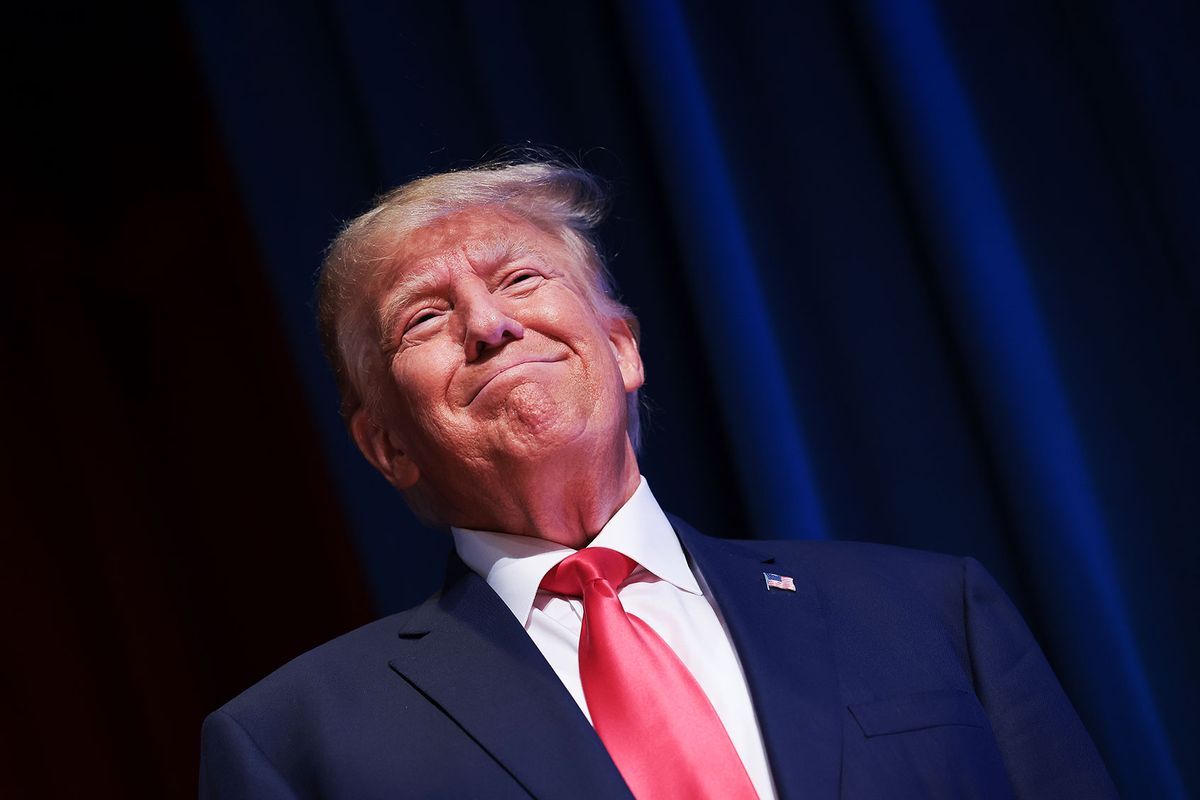 On the same day that things began to pick up speed on Trump's Jan. 6 case, with news circulating that special counsel Jack Smith is offering immunity for testimony from 2020 election fakers, he's filed to delay Trump's Mar-a-Lago documents trial.
With an initial date set for August 14, Smith has asked for a push to December 11, according to the paperwork handed over to Judge Cannon, on the basis that more time is needed to effectively prepare.
Per Smith's filing, the earlier court date "would deny counsel for the defendant or the attorney for the Government the reasonable time necessary for effective preparation." 
He's also requested "a sealed list of witnesses that Trump/Nauta are prohibited from speaking to about [the] case," and "a pre-trial conference under CIPA."
---
Want a daily wrap-up of all the news and commentary Salon has to offer? Subscribe to our morning newsletter, Crash Course.
---
Trump was arraigned in Miami federal court last week, where he pleaded not guilty to charges detailing that he took boxes upon boxes of sensitive government documents from the White House and held them at his personal and highly trafficked residence, showing them off to whomever he pleased. 
In response to the request to move Trump's trial, Lawfare's Fulton County correspondent Anna Bower tweeted her insight on Friday saying, "I'm seeing some frustration about DOJ asking to reset the trial date. So let me reiterate that the August date was never going to happen. CIPA process & security clearance really does eat up time. That DOJ is pushing for December suggests they are prepared to move quickly."
Walt Nauta, on trial along with Trump, was a White House military valet who served as his assistant at Mar-a-Lago post-presidency. He faces six criminal counts after being charged with "conspiracy to obstruct justice, withholding records, concealing documents, scheming to conceal facts from investigators and making false or misleading statements," per BBC. 
Trump himself has been charged with 37 counts.
Read more
about this topic