Before the Kardashians or the real housewives of Beverly Hills or the elite real estate brokers at The Oppenheim Group attained reality TV stardom, there was the Duggar family, who became a nationwide sensation thanks to their hit TLC show "19 Kids and Counting."
Led by patriarch Jim Bob Duggar and matriarch Michelle Duggar, the Duggars were the epitome of the Christian fundamentalist life. After all, the family of 22 followed a conservative Christian Organization known as the Institute of Basic Life Principles (IBLP), which preached obedience, discipline and even world domination in the name of God. On screen, the Duggars encapsulated exactly that. Their 19 children were meek and compliant, never raising their voices to their parents or going against their orders. To many, they were the blueprint of the ideal American, Christian family. 
It didn't take long for that picture-perfect image to shatter when in 2015, the family's eldest son, Josh Duggar, was accused of molesting five younger girls — four of whom were his sisters — when he was 15. Years later, Josh was sentenced to about 12 years in prison after he was convicted of receiving and possessing child pornography in December 2021.
The Duggar family along with the cult-like IBLP are the subjects of Prime Video's docuseries called "Shiny Happy People: Duggar Family Secrets." Over the course of four episodes, the series explores how the insidious teachings and hush-hush scandals of the IBLP allowed for abuse to flourish — and remain unchecked — within the Duggar family. The series features interviews with Jill Duggar Dillard — who, for the first time ever, goes on the record with her own story — along with close friends and family and former IBLP followers.
Here are the eight most heartbreaking revelations from the series: 
Jill Duggar Dillard from "Shiny Happy People" (Photo courtesy of Prime Video)
Jim Holt — a close friend of Jim Bob — and his wife Bobye Holt recalled that the Duggar family patriarch had approached the pair and told them that Josh had gotten "into some trouble" and "touched his sisters inappropriately." Jim Bob later clarified that his eldest son had "molested" his sisters, which he had been doing since he was 12 years old.
At the time of this revelation, Josh, who was just 15, was dating Jim and Bobye's daughter, Kaeleigh Holt. Josh also asked the pair for their daughter's hand in marriage.
The Duggars also told the Holts that they planned on staying mum about Josh, saying that they wanted Josh to only confess to Kaeleigh after they got married. When Jim asked the Duggars if they were basically using Kaeleigh as a "carrot" to get Josh to "behave the right way," they said "yeah, kind of."
The irony of it all was that Jim Bob, while a member of the Arkansas House of Representatives, co-sponsored a bill that prevented anyone from being convicted of a felony sex offense from being eligible for parole. Jim Bob also co-sponsored a bill to provide rape victims more protection against their assailant.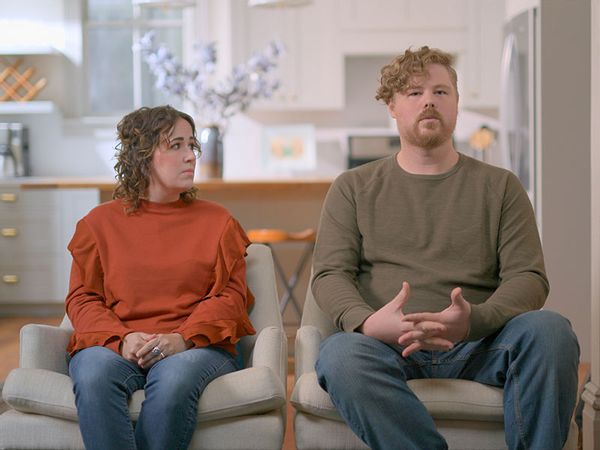 Ex-IBLP members Tara and Floyd Oathout (Photo courtesy of Prime Video)
The IBLP heavily pushed for so-called "wisdom" booklets, which children read in lieu of textbooks throughout their home schooling. These "wisdom" booklets preached God's greater knowledge and perspective because, ultimately, "no one but God has full knowledge."
"In the wisdom booklet, there's these drawings of women, and they're wearing various different outfits," recalled ex-IBLP member Brooke Arnold. Children were then asked to identify the specific "eye-traps" — things that might attract a man's "lustful attention" — in each picture and what they could do to alter them.
"And so you circle, 'Oh, it's the lace right here. Oh, it's the mid-calf leaf shirt," Arnold continued. "Instead of learning math, you're learning slut-shaming."
The booklet also admonishes women who wink, saying that men and boys who "fall to her whoredom are stripped of resources and vibrancy of life."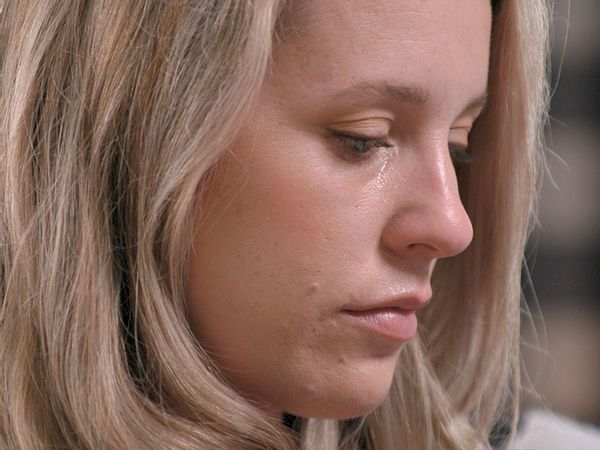 Jill Duggar Dillard from "Shiny Happy People" (Photo courtesy of Prime Video)
In 2015, news broke that Josh had molested four of his sisters and a family friend. Shortly afterwards, Jill and her sister Jessa appeared on Megyn Kelly's "The Kelly File," in which they seemed to downplay the abuse they faced at the hands of their older brother.
Jessa said Josh's behavior was "inappropriate touching on fully clothed victims, most of it while girls were sleeping," emphasizing that "the extent of it was mild." She also asserted that her brother was not a "child molester or a pedophile or a rapist." As for Jill, she said she chose to "forgive" Josh and applauded her parents for how they dealt with her brother.
In the documentary, however, Jill revealed that the interview was merely the family's attempt "to get to where TLC would be cool moving forward with this show."
"In hindsight, I wouldn't have done the Megyn Kelly stuff," Jill said tearfully. "I felt like I was in a place again of bearing the burden and the weight of just . . . even though you volunteer, it's like you feel obligated to help."
She continued, "The Megyn Kelly thing, I don't even like to talk about it because it's not something that I'm proud of. If I hadn't felt obligated to 1) do it for the sake of the show and 2) do it for the sake of my parents, I wouldn't have done it."
Jill's husband, Derick Dillard, added that the interview was anything but "voluntary": 
"Basically, being called on to carry out a suicide mission," he said. "You're gonna destroy yourself, but we need you to take the fall so that we can carry the show forward because the show cannot fail, and they were going to do whatever they could to get the return on their investment. If that meant collateral damage, that meant collateral damage."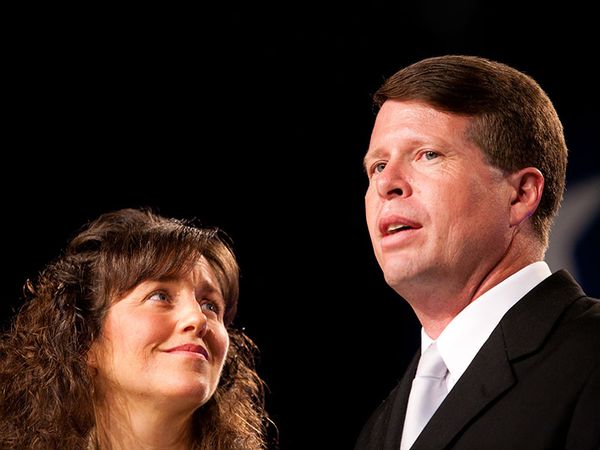 Michelle and Jim Bob Duggar (Brendan Hoffman/Getty Images)
Jill recalled that on the day before her wedding to Derick, she was approached by her father, who asked her to hastily sign a contract.
"I just saw the signature page. It was like on the end of the kitchen table — like, 'Hey, I just needed you guys to sign these,'" Jill said. "We were literally running through the kitchen, and it was like whoever you could grab on the way through. I didn't know what it was for."
Unbeknownst to both Jill and Derick at the time, the contract "was a commitment of [our] life for the next five years to the show." Amid their missionary duties in El Salvador, the couple were forced by TLC to return to the U.S. for a shoot. Jill and Derick initially refused to return before they complied with the terms of the contract and the show.
"My dad sends us the signature page along with just the obligation of the contract. I was like, 'Somebody forged my signature,'" Jill said. "That's when we realized that I had signed this the day before we got married. . . . That's not what I thought I was signing."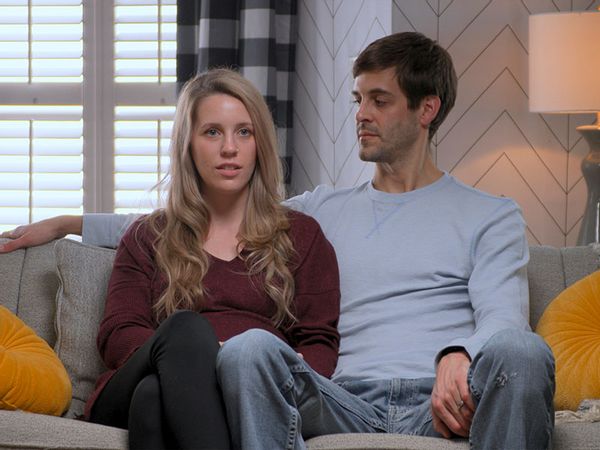 Jill Duggar Dillard and Derick Dillard from "Shiny Happy People" (Photo courtesy of Prime Video)
On the topic of compensation, Jill said she "never received any payout" while on "19 Kids and Counting" and the spinoff series "Counting On," which ran from December 2015 to March 2021.
"No check, no cash, no nothing," she added. "For seven-and-a-half years of my adult life, I was never paid."
It was only when Jill and Derick refused to return to TLC that Jim Bob offered the couple money to be on the show. The specific amount, however, was just a measly $10 an hour for filming. Prior to the offer, Jim Bob had offered some of his older children a lump sum for their participation.
"In order to receive that, you had to sign another deal with my dad, his production company, Mad Family Inc.," Jill explained. "It would be like forever."
"We were automatically like, 'We're done,'" she said. "Eventually you start making your own decisions and it's piece by piece, little by little to do what you need to to survive."
The Dillards left "Counting On" for good in 2017.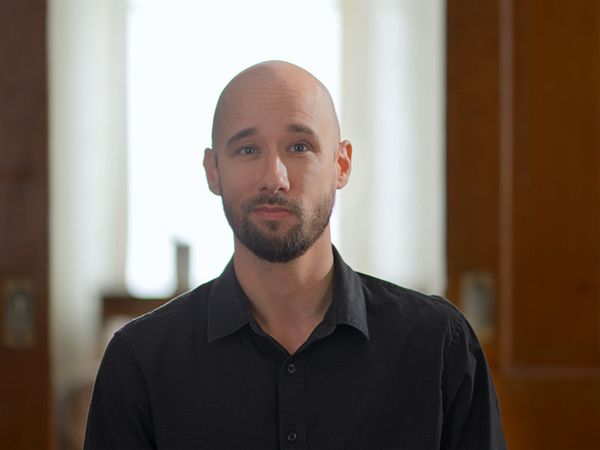 Josh Pease from "Shiny Happy People" (Photo courtesy of Prime Video)
Back in 1980, Bill Gothard, the infamous founder of IBLP, found himself at the center of a major sex scandal after his brother, Steve Gothard, was accused of sexually harassing, abusing and preying on his female employees. 
"People are coming forward and saying that Steve has sexually abused and harassed multiple people in the office," said pastor and journalist Josh Pease. "So what Bill did was take his brother, send him out to a campus that has even less oversight than the main campus [of IBLP] and then [leave] Steve to basically do whatever he wants out there."
Ex-IBLP members added that girls who "disobeyed" Bill would be sent to Steve at the remote campus. In one instance, Bill was caught with a young woman in a cabin, which prompted those working for the Gothards to confront the brothers.
"Bill keeps trying to find ways to keep Steve in the organization. And one of his solutions is, 'Why don't we have him marry one of the women,'" Pease continued. "And when you try to get an understanding of what was going on in this culture and how women were viewed and how sexuality is viewed, the story is terrifying."
Bill's solution, however, was rejected by other IBLP higher-ups. So to compromise, Bill stripped his brother of his position and came up with a new teaching called the "Matthew 18." The new teaching was called "biblical" and made it "impermissible to gossip," meaning allegations against IBLP leaders could no longer be made.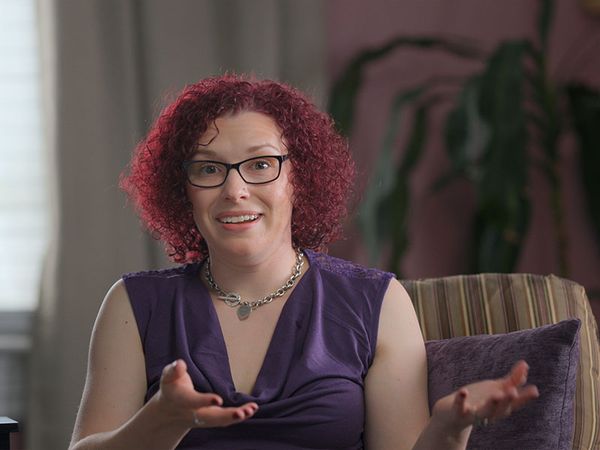 Heather Heath from "Shiny Happy People" (Photo courtesy of Prime Video)
IBLP members had to follow the "Law of Crying Out," which basically says that if a woman doesn't cry out to God while being sexually assaulted, she's at fault and equally to blame as her predator.  
"God has established some very strict guidelines of responsibility for a woman who is attacked," the law read. "She is to cry out for help. The victim who fails to do this is equally guilty with the attacker."
"It's a teaching that basically resituates sexual assault as the victim's fault," Arnold clarified.
The law greatly influenced IBLP members' ideas about rape and assault, so much so that many believed being assaulted was a sort-of gift from God. Heather Heath, an ex-IBLP member, recalled that she and her fellow followers were once asked if they had been attacked, molested or raped and if so, what they did to deserve it.
"They glorified being attacked, 'Would you rather have never been attacked and not be spiritually mighty?'" Heath continued. "And I almost became jealous of my friends who had gotten raped because God wanted to use them more. And that's so weird to say out loud."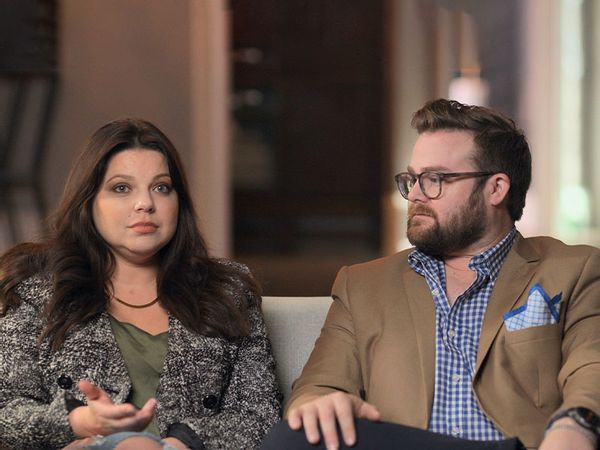 Amy and Dillon King from "Shiny Happy People" (Photo courtesy of Prime Video)
"Everything within the family dynamic has shifted and not for the better," Jill said about her relationship with the Duggars following Josh's conviction.
"They don't talk to us," said Dillon King, the husband of the Duggar children's cousin, Amy King. "And so for us, we don't know what's going on. We typically find out what's going through People magazine, through In Touch, through E!"
"Shiny Happy People" is currently available for streaming on Amazon Prime. Watch a trailer for the docuseries below, via YouTube:
Read more
about the Duggar family: