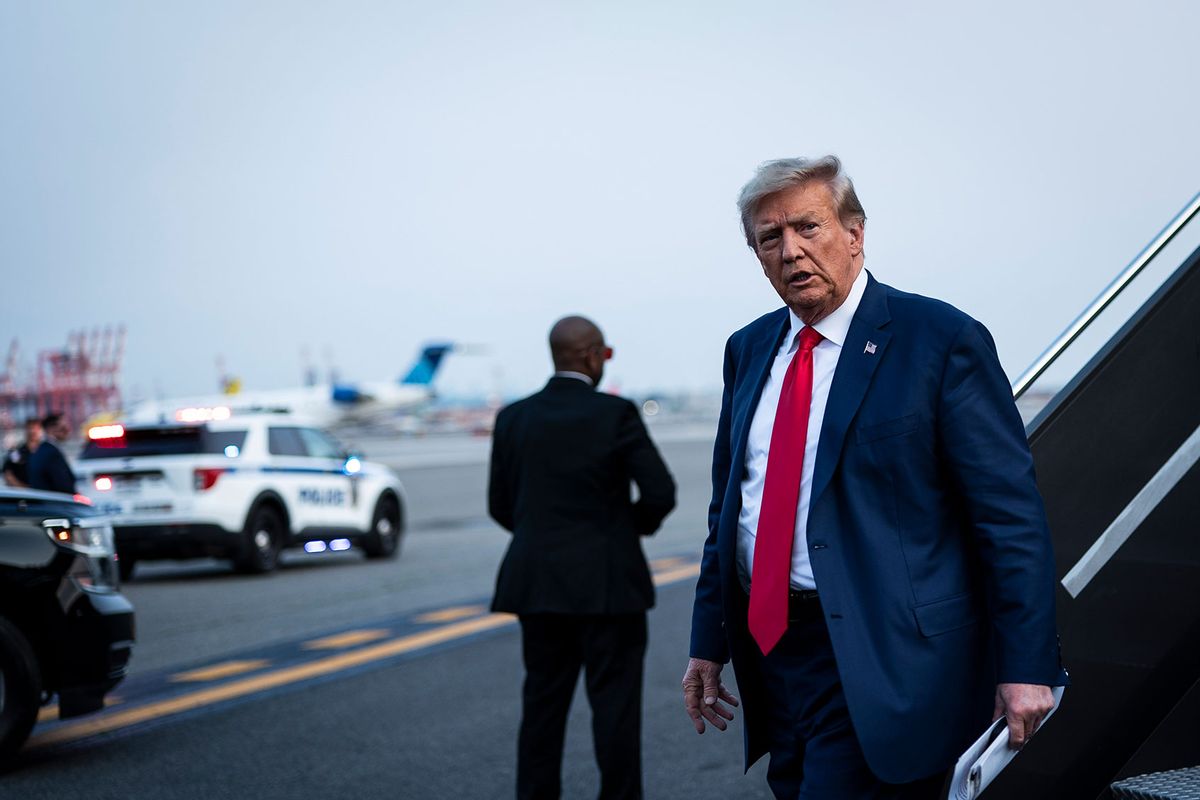 A highly trusted advisor on Donald Trump's 2024 election campaign is among the individuals mentioned but not explicitly named in the indictment against the former president, regarding his alleged mishandling of classified documents, according to ABC News. 
Susie Wiles, who is leading the former president's second reelection effort, is the individual listed in special counsel Jack Smith's indictment as the "PAC Representative" to whom Trump allegedly showed a classified map, sources told ABC.
The incident allegedly happened in August or September of 2021 while Trump was discussing a military operation that he said "was not going well" and then added that he "should not be showing the map" to her and "not to get too close," according to the indictment.
"Just as in the case of the Iran war plans Trump allegedly disclosed, this incident shows that Trump was aware of the sensitive contents of what he unlawfully retained and even realized he 'should not be showing the map' to third parties," former federal prosecutor Kevin O'Brien told Salon. "The impact is devastating to two of Trump's defenses: one, that he had already declassified all relevant documents, and, two, that he had no inkling of their sensitivity."  
This marks the second instance detailed by investigators in which the former president allegedly disclosed classified information in private meetings after exiting the White House.
Trump previously discussed holding onto a classified Pentagon document about a potential attack on Iran that he acknowledged he could no longer declassify after leaving office in a July 2021 audio recording made at his Bedminster, N.J., golf club. 
Recent reports of Trump showing classified documents to individuals who did not have security clearances as well as evidence of him retaining documents, "underscores the casual manner in which the documents were stored and shared," Javed Ali, former senior counterterrorism official at the Department of Homeland Security, told Salon.
"While President Trump continues to claim that he unilaterally declassified all the classified materials before he left office, there is no record of that occurring from the National Archives or the Office of the Director of National Intelligence, so henceforth these and potentially other stories about individuals who may have seen classified documents could also create legal problems for them outside of the case against President Trump," Ali said. "Whether the Department of Justice decides to seek criminal indictments against those persons remains to be seen."
O'Brien added that Trump treated highly classified national security information in a "casual, even light-hearted, manner" and added that there "is no stronger evidence of Trump's criminal intent in this case."
---
Want a daily wrap-up of all the news and commentary Salon has to offer? Subscribe to our morning newsletter, Crash Course.
---
Trump, who has pleaded not guilty to 37 criminal counts related to his handling of classified materials, has repeatedly denied any wrongdoing and still claims that he was not showing off classified documents despite recent evidence.
Wiles ran Trump's campaigns in Florida in 2016 and 2020 and also previously helped lead Ron DeSantis's two campaigns for governor. 
"Wiles is now in a difficult position – put there by the recklessness of her employer, Trump himself," O'Brien said. "She is a potential government witness at any trial. While there is no legal reason why she cannot continue to advise Trump, her status as a witness may inhibit her advice or disrupt their relationship."
Attorney Andrew Lieb suggested Wiles may be forced to testify against the former president and this will likely result in her receiving "a terrific nickname from Trump."
"She will either be held in contempt for failing to cooperate,"  Lieb said, "or, cooperate and be deemed disloyal to Trump and be, what feels like, the millionth former employee who he throws under the bus."
Read more
about the Trump indictment