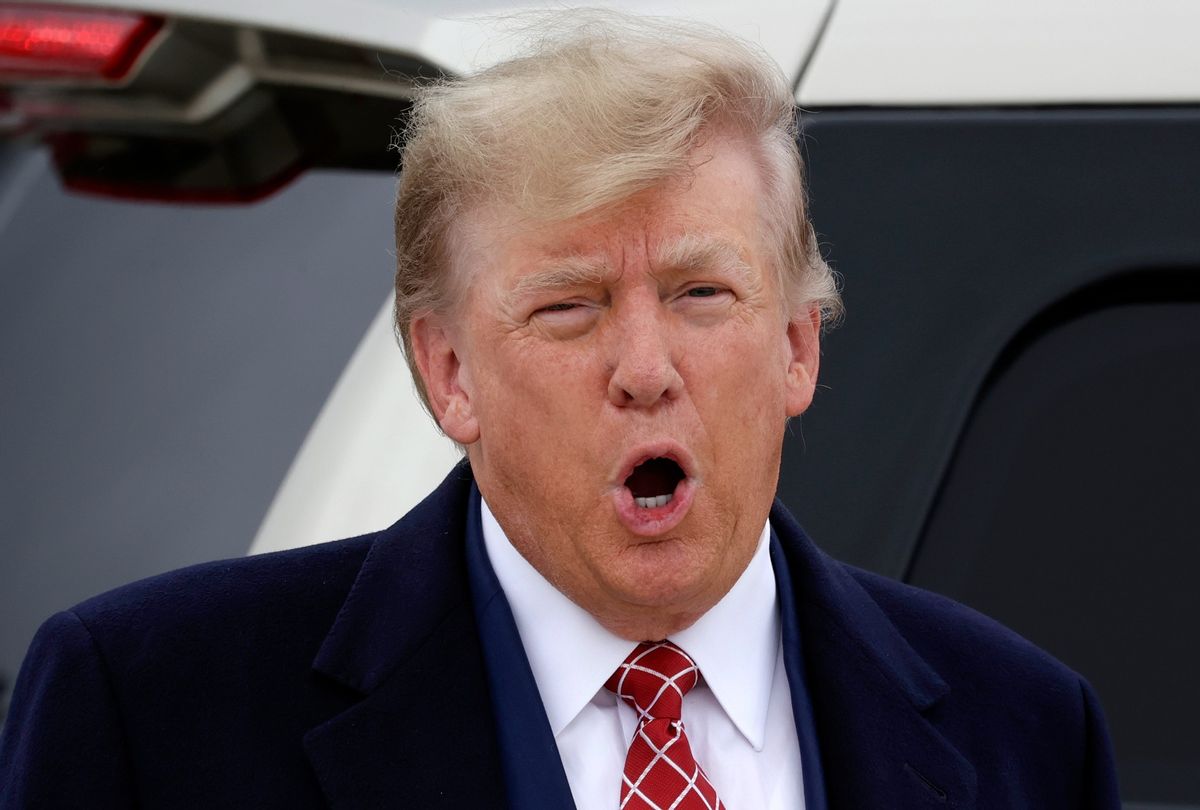 A former lawyer for Donald Trump has some candid advice for him: Stop talking.
Tim Parlatore, who up until last month was among the team of lawyers representing the former president in the Mar-a-Lago government documents investigation, appeared on CNN on Tuesday to discuss Trump's current legal situation. Among the topics he spoke with host Abby Phillip about was a Fox News interview that Trump gave over the weekend in which the former president presented a new excuse for why thousands of government documents were improperly in his possession.
Trump appeared to admit in that interview that he knew he had government documents in his possession and that he was keeping them in violation of a subpoena order from last year. He tried justifying this action, however, by claiming that the documents were intermingled with his personal items, and that he was simply too busy to organize them.
"Because I had boxes, I wanted to go through the boxes and get all of my personal things out. … I was very busy, as you've sort of seen," Trump told Fox News host Bret Baier.
Several legal experts who have watched the interview said that Trump's words were an admission of guilt.
"Mr. Trump's lawyers had to be cringing during that interview, and DOJ lawyers were no doubt taking notes," Bradley Moss, a national security attorney, told Newsweek.
Trump was indicted earlier this month with 37 counts of criminal wrongdoing relating to his hoarding of documents — which he removed from the White House after he left office — at his Mar-a-Lago estate. The allegations against him include charges that he illegally held onto sensitive government materials in violation of the Espionage Act and that he obstructed efforts by the Department of Justice and the National Archives and Records Administration to retrieve the documents last year.
Importantly, the laws Trump is alleged to have violated don't concern themselves with how a person stores government documents or whether they are too "busy" to separate personal and governmental records — even if Trump's latest defense is accurate, it doesn't demonstrate innocence; if anything, it provides greater evidence of negligence, something the statutes do cover.
In his interview on Tuesday, Parlatore was asked whether Trump's words were indeed an inadvertent confession. Parlatore didn't give a definite answer about his former client's apparent flub, but said that Trump was only hurting himself by continuing to talk openly about the case.
"It's difficult to know" if Trump was admitting to obstruction or not, Parlatore said. "This is one of the reasons why we always advise our clients, 'Don't talk about the case. You have the right to remain silent. Use it. Let your attorneys talk about it.'"
Prosecutors could use Trump's words in a trial, however, Parlatore said.
"Putting that statement out there — with that question — yes, the prosecutors can absolutely use that," the former Trump lawyer added.
Parlatore also declined to explain, when asked by Phillip, what specific advice he has given Trump in the past.
"As a general practice, I always tell all my clients, 'Don't talk about the case,'" Parlatore said.