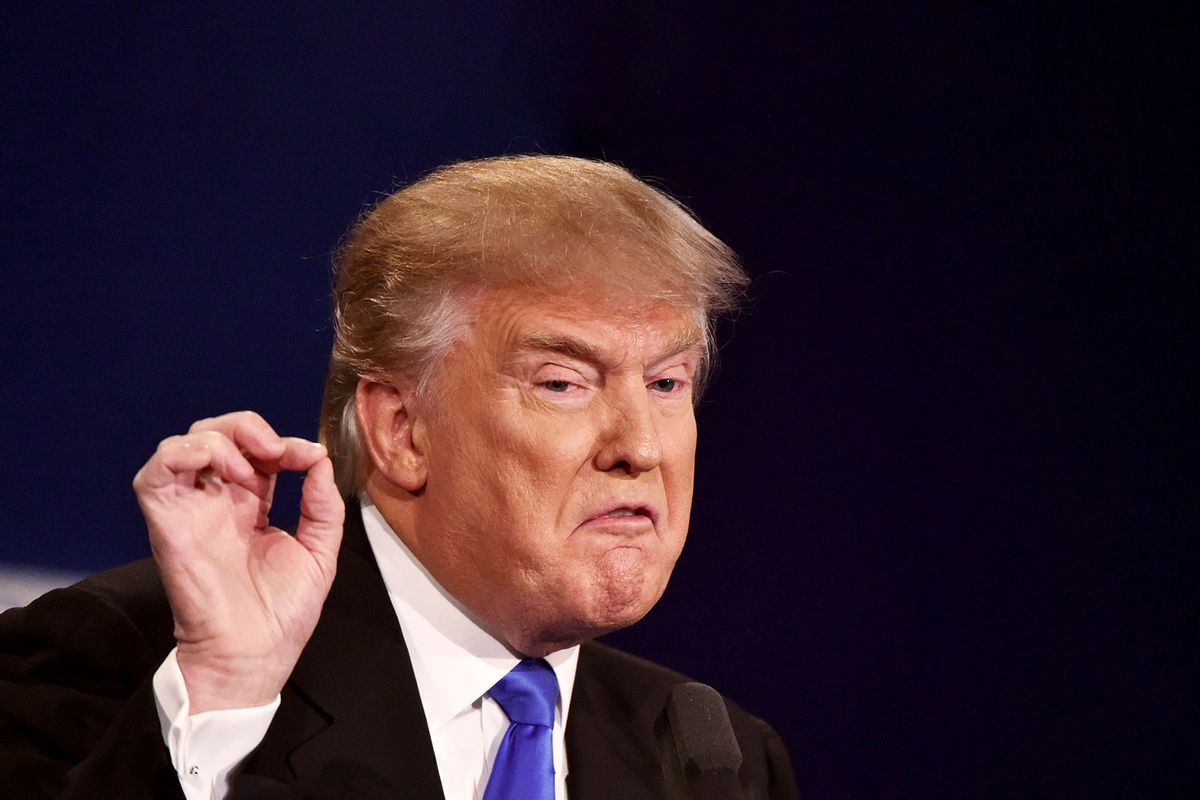 Former President Donald Trump erupted on social media early Thursday after special counsel Jack Smith began turning over evidence Wednesday from his investigation into Trump's handling of classified documents and alleged attempts to obstruct government retrieval efforts.
A Wednesday court filing signals that investigators obtained several recordings from "interviews" of Trump "conducted by non-government entities" — not just the previously reported audio of Trump during an interview for former chief of staff Mark Meadows' memoir.
The first batch of evidence produced in the case's discovery period, which is comprised of unclassified materials, also includes transcripts of witness testimony before grand juries in Florida and Washington, D.C., subpoenaed and seized materials, memos describing other witness interviews given in the investigation through mid-May, and copies of surveillance footage obtained in the inquiry, according to CNN.
This evidence "includes the grand jury testimony of witnesses who will testify for the government at the trial of this case," the special counsel's office wrote.
The former president, who pleaded not guilty to all 37 criminal charges in the indictment last Tuesday, took to Truth Social Thursday morning in a series of posts dubbing the federal probe and his other ongoing investigations "witch hunts."
"The Radical Left Investigations of me now, Federal, State, and City, are a SCAM and continuation, tightly coordinated with each jurisdiction and run by the now fully exposed as being corrupt and shameless, DOJ & FBI," he wrote in the first post. "The Boxes Hoax, where I come under the NON CRIMINAL Presidential Records Act and have done NOTHING WRONG, has exposed Biden, who is not protected by the PRA because he was not President. He has literally thousands of Boxes, numerous in Chinatown, & containing really bad 'STUFF!'"
Trump has repeatedly argued that the President Records Act, which defines the scope of presidential records and states they belong to the government, exonerates him from prosecution for hoarding classified materials.
Legal experts, however, clarified for Salon last week that Trump is not facing charges for violating the PRA but rather the Espionage Act, which instead pertains to national defense records from agencies like the CIA that the indictment accuses him of willfully retaining.
---
Want a daily wrap-up of all the news and commentary Salon has to offer? Subscribe to our morning newsletter, Crash Course.
---
Experts have also noted the stark difference between Trump's alleged attempts to obstruct retrieval efforts that were outlined in the indictment and President Joe Biden's cooperation with the government when his aides found and returned classified documents obtained during his vice presidency in his old Delaware office earlier this year.
"Congress will hopefully now look at the ever continuing Witch Hunts and ELECTION INTERFERENCE against me on perfectly legal Boxes, where I have no doubt that information is being secretly 'planted' by the scoundrels in charge, the Perfect Phone Calls (Atlanta), the illegal DOJ/Pomerantz/Manhattan D.A. Hoax, where virtually EVERYONE agrees THERE IS NO CASE, and the NYSAG SCAM, where I have proven beyond a doubt that there is no case, but have a hostile Judge who should not be on this case!" Trump continued.
"CONGRESS, PLEASE INVESTIGATE THE POLITICAL WITCH HUNTS AGAINST ME CURRENTLY BEING BROUGHT BY THE CORRUPT DOJ AND FBI, WHO ARE TOTALLY OUT OF CONTROL," the Republican frontrunner concluded. "THIS CONTINUING SAGA IS RETRIBUTION AGAINST ME FOR WINNING AND, EVEN MORE IMPORTANTLY TO THEM, ELECTION INTERFERENCE REGARDING THE 2024 PRESIDENTIAL ELECTION. IT WILL BE THERE UPDATED FORM OF RIGGING OUR MOST IMPORTANT ELECTION. LOOK AT THE POLLS – THEY CAN'T BEAT ME (MAGA!) AT THE BALLOT BOX, THE ONLY WAY THEY CAN WIN IS TO CHEAT. STOP THEM NOW!"
Trump's most recent set of criminal charges follows his first criminal indictment earlier this year on charges relating to an alleged hush-money payment made to adult film actress Stormy Daniels prior to the 2016 election. 
The former president also faces another special counsel investigation into his attempts to overturn the results of the 2020 election and his alleged incitement of the Jan. 6, 2021, insurrection as well as another probe into alleged efforts to subvert the election results in Georgia.
He maintains he committed no wrongdoing in each case. 
Read more
about the Trump indictment