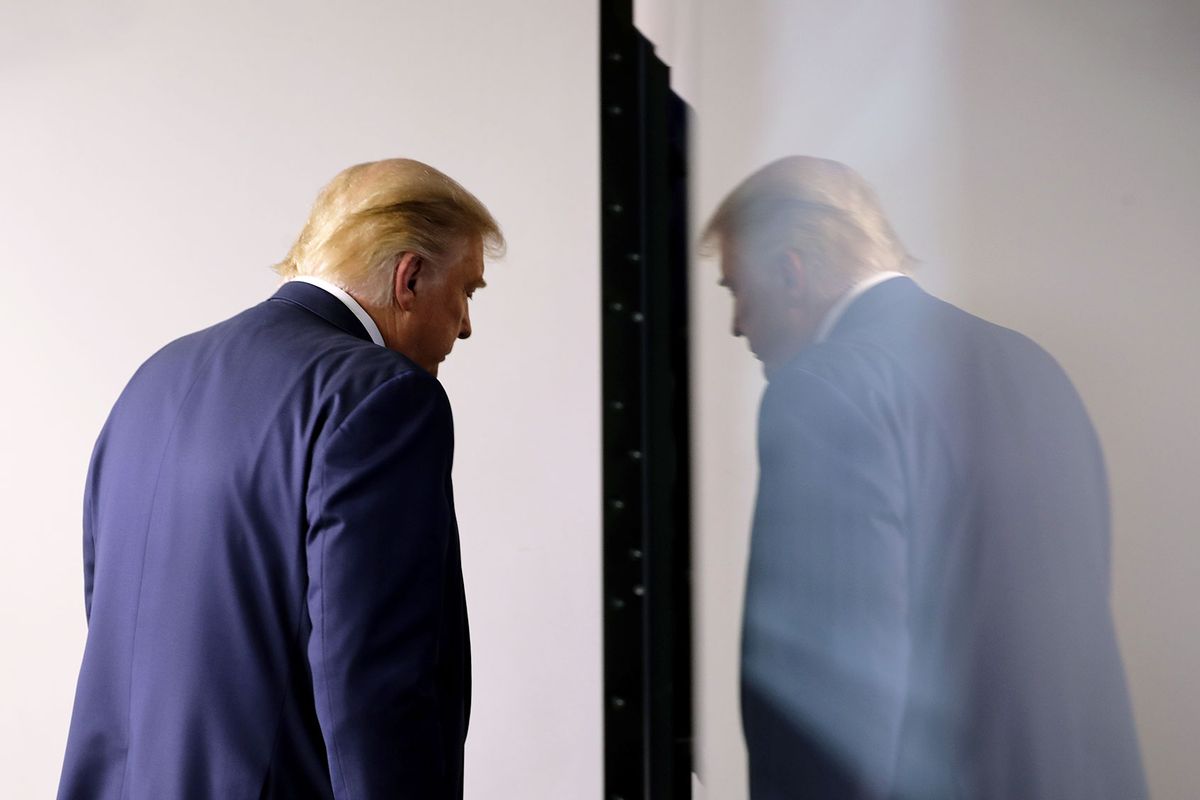 The summons sent to former President Donald Trump's legal team Thursday signals U.S. District Judge Aileen Cannon is the judge initially assigned to oversee the case, sources familiar with the matter told ABC News and other news outlets.
The apparent assignment would mean that Cannon, whom Trump appointed in 2020, would be responsible for determining the former president's sentence in the event that he is convicted.
Trump was indicted Thursday on seven counts after the special counsel's investigation into his handling of classified documents and potential attempts to obstruct government efforts to retrieve them that revealed evidence suggesting Trump had retained more than 300 classified documents.
Trump has repeatedly denied any wrongdoing and even vouched for his innocence after announcing his indictment. 
Last year, Cannon appointed a "special master" to review the documents the FBI seized from the former president's Mar-a-Lago estate in August, and several legal experts argued that Cannon handed "Trump a series of head-scratching victories over the course of those proceedings," according to ABC News.
In one situation, Cannon barred the FBI from using the seized sensitive materials in its investigation until she completed her review. But judges for an 11th Circuit Court of appeals threw out her order, finding that she had overstepped.
Magistrate Judge Bruce Reinhart, who signed off on the initial Mar-a-Lago search warrant and later decided to unseal the affidavit, was also listed on the summons, the sources said.
Legal experts told ABC News that while judges in federal cases are mostly assigned at random, the indications of Reinhart and Cannon on the summons could reflect the roles they both have already played in the proceedings.
"If the case is being overseen by the same district and magistrate judges, that means the court likely considered the indictment to be 'related' to the search warrant and intentionally assigned it to those judges," Brandon Van Grack, a former senior Justice Department national security official, said.
Other legal experts spoke out against Cannon's assignment online. Former U.S. Attorney Harry Litman called the assignment a "nightmarish possibility" that "was one reason why all things being equal DOJ preferred DC to Florida."
"Trump could seek a bench trial instead of a jury trial, but the prosecution would have to consent," tweeted Renato Mariotti, a former federal prosecutor. "Unless both sides (and the judge) disagree, there is a jury trial."
---
Want a daily wrap-up of all the news and commentary Salon has to offer? Subscribe to our morning newsletter, Crash Course.
---
Former U.S. attorney and federal prosecutor Joyce Vance attempted to quell the commotion surrounding Cannon's assignment, breaking down, based on her experience as an appellate chief in the 11th Circuit, the possibilities of Cannon's recusal
Although "a judge's behavior in court generally doesn't form the basis for recusal, the 11th Circuit has ordered 'reassignment' where a judge leans so heavily for a defendant they call their objectivity in the eyes of the public into question. This is from US v. Martin," Vance tweeted posting a screenshot of an excerpt from the U.S. v. Martin related order.
Vance said that the order is "persuasive authority" that Cannon would have to remove herself from the case if she's permanently assigned, adding that neither Cannon's court or the 11th Circuit court would want to navigate the damage to their credibility if she did not voluntarily recuse.
"It is not clear Cannon is permanently assigned to the case," Vance concluded. "If she is, it's extremely unlikely it stays with her and as a last resort, DOJ will challenge her participation and win."
Read more
about Judge Aileen Cannon