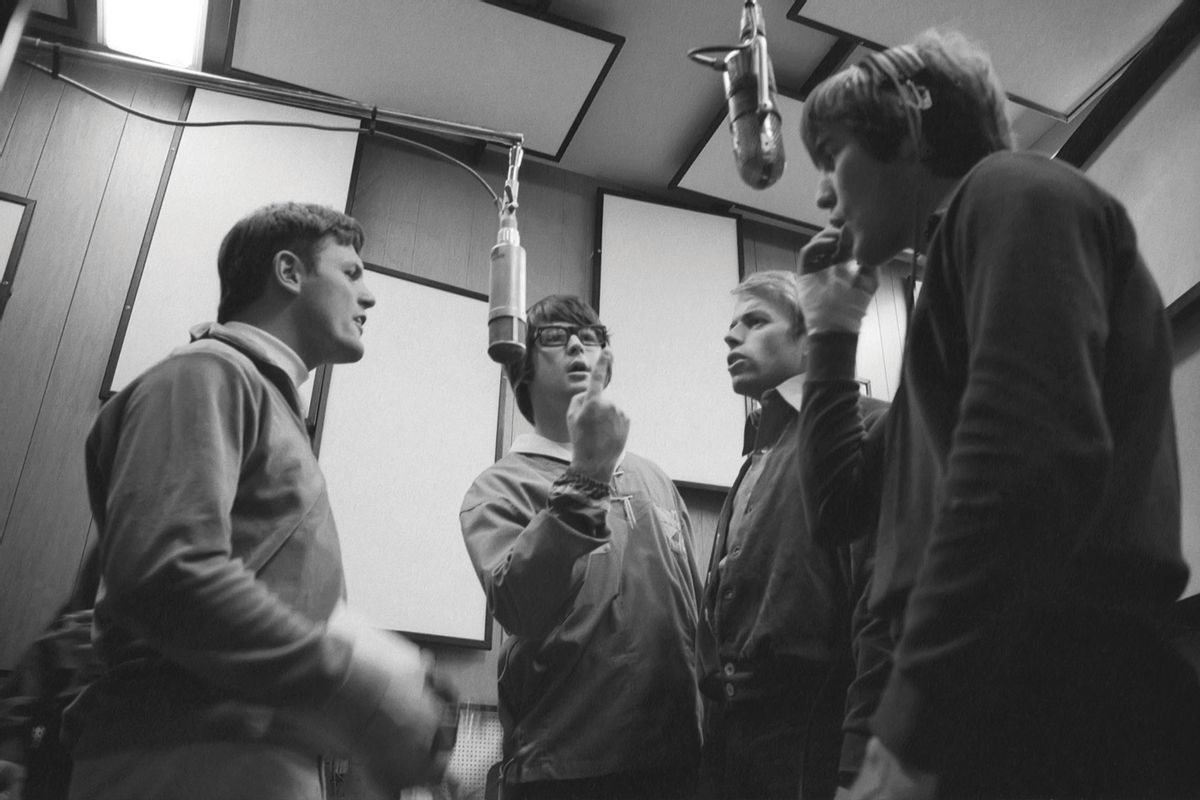 When it comes to the Beach Boys, "Pet Sounds" (1966) is an outlier, the moment when Brian Wilson harnessed the energy and inspiration that he gleaned from repeated listenings to the Beatles' "Rubber Soul" (1965) and transformed his experience into an artwork for the ages. The degree to which the Fab Four returned the favor when it came to making
"Sgt. Pepper's Lonely Hearts Club Band" (1967) is an ongoing matter of debate, but there's little doubt that the Beatles' groundbreaking album is filled with brilliant colors and breathtaking exuberance, qualities that "Pet Sounds" harvests by the spadeful.
Prior to "Pet Sounds," the Beach Boys were essentially a boy band with soaring vocals and an impressive hit parade. And afterward, when it became clear that Brian Wilson wouldn't be able to sustain his feats of artistry with "Smiley Smile" (1967), they reverted to their default gear, the one that would manifest itself years later in their comeback hit "Kokomo."
Over the years, "Pet Sounds" has been the subject of various remixing and remastering exercises, including 1997's superb "The Pet Sounds Sessions," an exhaustive study of the album in all of its astounding component parts. But when it comes to a pure listening experience, the new Dolby Atmos mix compiled by Giles Martin is the best of the lot.
"Recordings don't age," producer Martin explained last week at New York City's Dolby Theater. "We age around them." Hearing "Pet Sounds" unfold within the confines of the Dolby Theater's screening room made this point abundantly clear. The surround-sound experience, coupled with Martin's deftly produced mix, found the album shimmering in new and unexpected ways. The son of legendary Beatles producer George Martin, he has taken full advantage of Dolby Atmos's three-dimensional technology to bring the album to life.
When I asked him about his approach to making atmos mixes enhancing the listening experience, he noted that "instinct" often acts as his touchstone. This is dazzlingly apparent on "Pet Sounds." Not surprisingly, the Beach Boys' luminous vocals are the prime beneficiaries of the Dolby Atmos technology's capacity for enhancing the spatial experience. With songs like "Wouldn't It Be Nice" and "God Only Knows," the vocalists seem to cascade around the listener, creating the feeling, artificial as it may be, of being enveloped in sound.
And the best news is that you don't have to have access to the Dolby Theater's screening room to enjoy "Pet Sounds" in all its glory. Martin's spatial enhancements come shining through no matter the environment; whether you're listening at home with a top-of-the-line sound bar or sampling the LP through your earbuds, the music of "Pet Sounds" soars with spatial vistas where once there were only flat soundscapes. The recordings behind "Pet Sounds" may not have aged, but Martin has ensured that the LP sounds as bright and buoyant as ever.
Read more
about remixed and remastered classics: