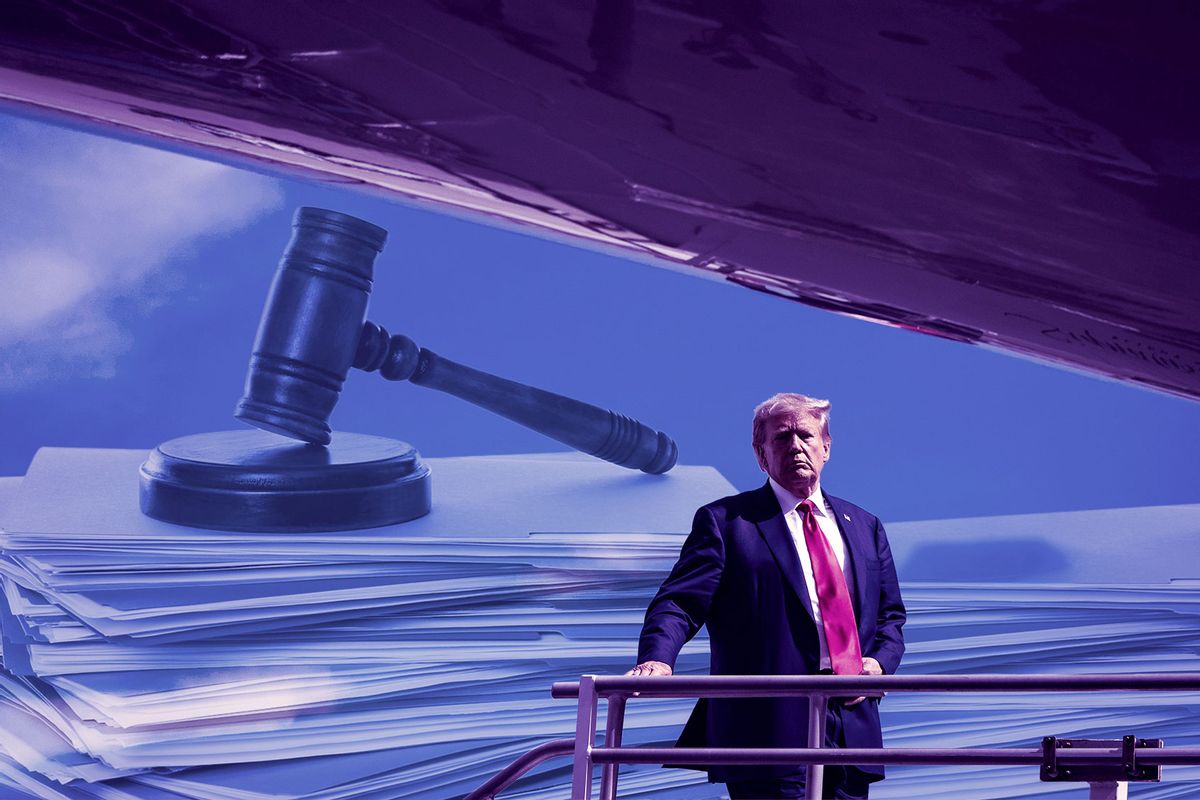 The Trump-appointed judge overseeing his Mar-a-Lago indictment set a trial date for August but legal experts expect that the proceedings will drag out much longer as former President Donald Trump seeks to delay the case.
Aileen Cannon, a controversial judge who earlier issued a series of rulings siding with the former president that were later overturned, has "almost unfettered discretion" on how to manage the trial courtroom, per Politico. This operative authority includes setting the trial date and determining how quickly it proceeds, scheduling deadlines, hearing arguments and entering rulings. The New York Times found that Cannon has only spent 14 days in her already short tenure as a justice overseeing criminal trials, a level of experience that is not commensurate with the weight of the impending trial and its implications. 
The Daily Beast reported that Cannon has slated Trump's trial for August 14, a far cry from most federal trials, which often take up to a year or more as all parties ready themselves for legal battle. 
"This is utterly bananas," wrote The Daily Beast's Jose Pagliery. "Judge Cannon just set Trump's Mar-a-Lago classified docs trial in August. That's 2 months away. If this sticks, she's doing him a favor by getting this out of the way before the 2024 election heats up."
After reviewing Cannon's "entire criminal case history," Politico reporter Kyle Cheney noted that the judge "has always set a super fast trial date, as a matter of practice, and then repeatedly continued it as trial matters arose. In every single case, big and small, save for a few quick plea deals."
The trial date "will, with absolute certainty, not actually happen," Cheney wrote.
"Despite what many Twitter commentators would like to believe, a federal criminal trial within one year of indictment is unusual," tweeted former federal prosecutor Renato Mariotti.
Attorney Bradly Moss agreed that the trial date "would not hold" but added that the "date that matters is the deadline for pre-trial motions" and motions to exclude evidence.
"Those are due in four weeks. Trump barely has a defense team in place," he wrote on Twitter.
---
Want a daily wrap-up of all the news and commentary Salon has to offer? Subscribe to our morning newsletter, Crash Course.
---
"​​On the one hand, everyone understands it's not real and just set according to calendar and the Speedy Trial Act," tweeted former U.S. Attorney Harry Litman. "On the other hand, having set the date, it makes it harder I think for her to delay past say next summer. Not that it won't happen but imposes pressure."
Noah Bookbinder, president of the Citizens for Responsibility and Ethics of Washington, agreed with Litman's assessment, writing on Twitter that Cannon's "initial August trial date for Donald Trump is to get things moving and comply with the Speedy Trial Act. It will be slowed by many motions and has little to do with the actual trial date."
"But to the extent this is Judge Cannon demonstrating that she's not going to needlessly delay this trial, that seems to be a positive development," he added.
Read more
about the Trump indictment