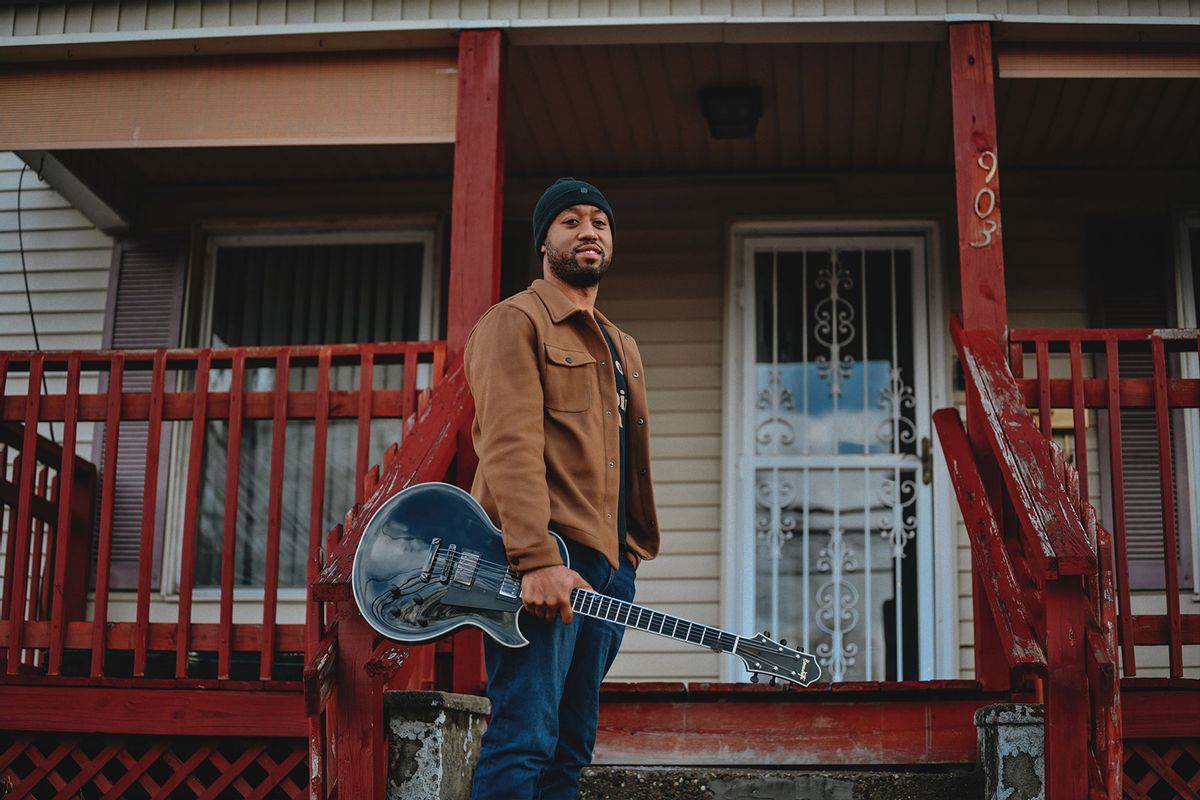 Grammy Award-nominated jazz guitarist Dan Wilson joined host Kenneth Womack to talk about covering the Beatles for his new album "Things Eternal," finding "your band" and much more on "Everything Fab Four," a podcast co-produced by me and Womack (a music scholar who also writes about pop music for Salon) and distributed by Salon.
Wilson, who said he grew up in a "sort of" musical family, didn't realize his parents could sing and play before he himself took an interest as a teen. As he told Womack, his father taught him to play drums and bass, but it wasn't until their local church needed a guitar player that he picked up that instrument and became "borderline obsessed."
As he became a better player and got to know other musicians, his appetite for listening to and learning about all kinds of music expanded. It was upon hearing guitarist George Benson's 1970 album "The Other Side of Abbey Road" that Wilson says he "got hip to the Beatles." Taking note of the arrangements, Wilson then turned to the actual Beatles' albums themselves and fell in love with "the interesting ways they put phrases together" in songs.
"They were doing something nobody else was doing," he said. "And to have so many eyes on them, so many hangers-on, and still have that amount of success even when you have people around who think you shouldn't, is just incredible."
LISTEN:
Subscribe today through Spotify, Apple Podcasts, GooglePodcasts, Stitcher, RadioPublic, Breaker, Player.FM, Pocket Casts or wherever you're listening.
Experimenting with musical arrangements led to his cover of "Eleanor Rigby," having been particularly taken with the "tension and urgency" of the strings and the "rhythmic bounce," which Wilson found "lively despite the dark subject matter." As he told Womack, the Beatles continue to reside "in the front room" of his mind, and he's been working on another arrangement of a Fab Four song that he "hasn't brought to the masses quite yet."
As for being a performer himself, Wilson explained (paraphrasing saxophonist Branford Marsalis): "It's not the audience's job to understand the intricacies of the music. It's your job to make them feel something on a visceral level."
---
Love in-depth interviews with artists? Listen to the "Everything Fab Four" podcast.
---
Listen to the entire conversation with Dan Wilson on "Everything Fab Four" and subscribe via Spotify, Apple Podcasts, Google, or wherever you're listening. "Everything Fab Four" is distributed by Salon.
Host Kenneth Womack is the author of a two-volume biography on Beatles producer George Martin and the bestselling books "Solid State: The Story of Abbey Road and the End of the Beatles" and "John Lennon, 1980: The Last Days in the Life." His latest project is the authorized biography and archives of Beatles road manager Mal Evans, due out in November 2023.
Listen to more
"Everything Fab Four" interviews