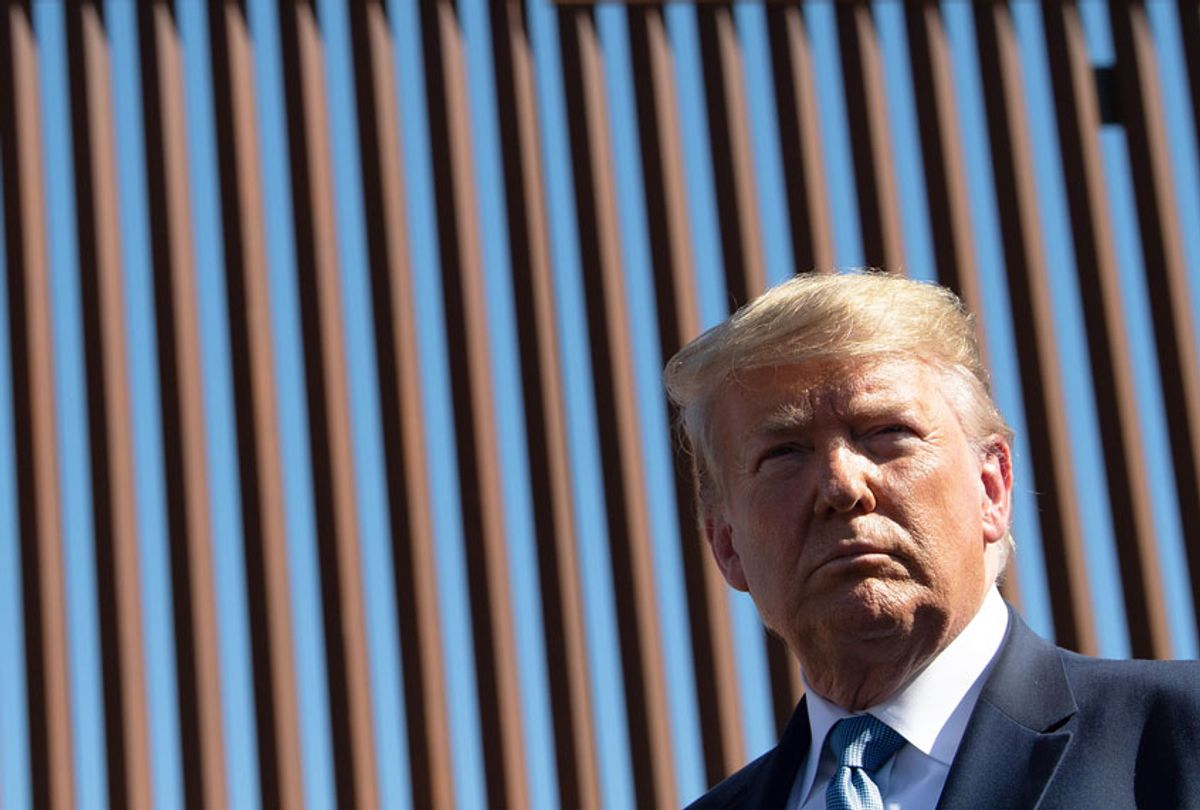 Donald Trump wants battle plans drawn up, Tom Cotton has called for troops to be sent in, and Representatives Dan Crenshaw and Mike Waltz have introduced a bill to authorize the use of U.S. military force – the same kind of law that greenlit our endless "war on terror." So toward which country are the war drums beating? One of our closest allies, literally: Mexico.
The idea of launching military strikes in, and even sending troops to, Mexico to tackle the fentanyl crisis has gone from a fringe idea to one that's become increasingly embraced by the Republican Party. It's also an idea that goes against every lesson we've learned in the decades-long disaster that is our War on Drugs. The fentanyl crisis, like all drug crises, is a public health emergency demanding a public health response. Republican plans to start a futile shooting war over fentanyl include no provisions for proven programming to reduce demand for the drug, like opioid use disorder treatment, on this side of the border.
Instead, Republicans are pursuing increasingly outlandish pretexts for violence – most recently with H.R. 3205, "the Project Precursor Act," which passed the House Foreign Affairs Committee last month. The bill directs the administration to try to renegotiate the Chemical Weapons Convention (CWC) to categorize fentanyl as an internationally recognized chemical weapon.
First, it needs to be stressed: Labeling fentanyl as a chemical weapon is terrible policy. For one, it's absurd. Fentanyl is a drug with some medical applications that, as misused and trafficked, is doing lasting harm to U.S. communities. But no other street drugs are included in the CWC. H.R. 3205, on the other hand, would place fentanyl on par with phosgene, which killed tens of thousands during World War I. For comparison, "Agent Orange," used to devastating effect in the Vietnam War, isn't covered under the CWC.
Republican plans to start a futile shooting war over fentanyl include no provisions for proven programming to reduce demand for the drug, like opioid use disorder treatment, on this side of the border
While Congress adopting the view that fentanyl is a "chemical weapon" may not cause a war tomorrow, lawyers for a future president could easily deem its classification as sufficient for a strike into Mexico outside congressional oversight. During the Trump administration, the United States launched strikes into Syria without Congress' approval, noting that the presence of chemical weapons justified the unilateral exercise of military power. Not only could a future president dust off this legal reasoning for cartels in Mexico, but they could also – if H.R. 3205 passes – claim that Congress has helped set the stage for a cross-border conflict.
More than that, inserting fentanyl into the CWC would also undermine a vital international treaty that has enabled the verifiable destruction of 99% of declared chemical weapons stockpiles. Given the origin of fentanyl precursors in China, the bill's authors are hoping to bring a bilateral dispute over disrupting fentanyl trafficking into this international forum. But playing politics with the Convention risks endangering its vital record of success by further weakening the international chemical weapons taboo along "great power competition" lines. The United States and China have multiple other channels, including several narcotics conventions, to address international fentanyl trafficking.
---
Want a daily wrap-up of all the news and commentary Salon has to offer? Subscribe to our morning newsletter, Crash Course.
---
If successful, classifying fentanyl as a chemical weapon is at best a step toward running back to the violent excesses of the War on Drugs, causing immense harm in a doomed effort to control the supply of street drugs. Examples of these kinds of failures are not hard to come by – after 15 years and 10 billion dollars, the United States didn't succeed in stopping the production of cocaine in Colombia. Worse, the money that went into Colombia's military and police forces were shown to be either committed to or complicit in human rights abuses.
No doubt, such moves are also going to be used to further justify the militarization of the U.S.-Mexico border. While the majority of fentanyl does come to the US through Mexico – it does so overwhelmingly facilitated by American citizens and not asylum seekers.
History has taught us that these types of policies aren't about addressing health crises or helping communities that are struggling, but about talking tough and committing reckless violence. The fentanyl crisis is real and urgent. 1 in 5 deaths of young people in California can be traced to it. Communities around the country are hurting and in need of support. They don't need a policy that is rooted in political dog whistles, but rather evidence-based solutions that can save lives.
Read more
about the neverending War on Drugs