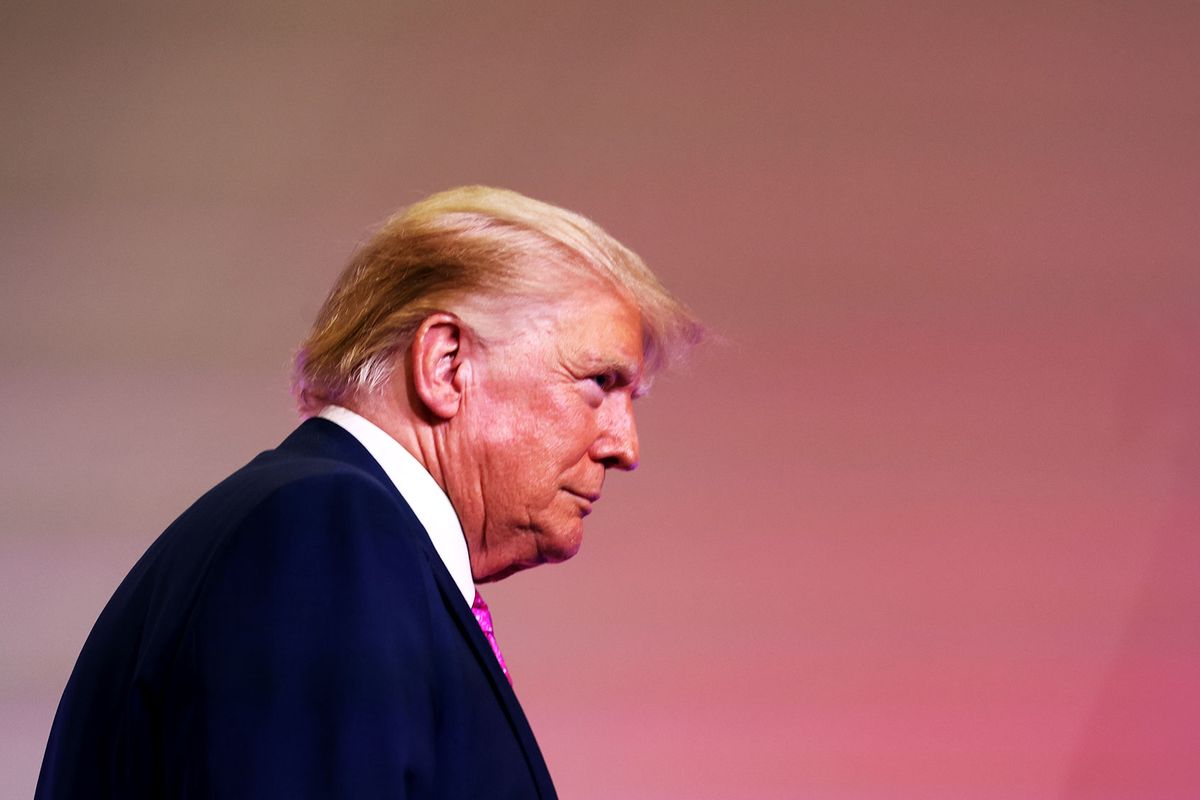 Former President Donald Trump has been siphoning money raised for his 2024 presidential campaign into a political action committee (PAC) that covers his personal legal finances.
When Trump launched his campaign in November, 99 cents of every dollar raised went toward his campaign while one cent was diverted to his Save America PAC. But sometime this winter the split quietly changed and the fine print was amended to read that 10% of donations would go toward the PAC, according to The New York Times. Based on fund-raising figures released by his campaign, Trump may have sent at least $1.5 million to Save America as a result of the change, using donors to cover his legal fees rather than pay them himself, according to the report.
Even before the ex-president announced his re-run plans, Save America was paying for fees associated with investigations into Trump and his allies. Save America had about $122 million on hand in February 2022 but filings show that its funds fell to just $18 million by the beginning of this year. The remainder had been allotted to staff salaries, and Trump's political activities in 2022, while $60 million went to another PAC, MAGA Inc., and more than $16 million went to cover Trump's legal fees. 
Generally speaking, "a PAC cannot spend money directly on the candidate's campaign, and a campaign committee cannot directly pay for things that benefit the candidate personally," the Times noted.
Democratic election lawyer Marc Elias wrote that Trump's scheme, as described, is "illegal."
"I think in this particular situation, specifically because of the use of the leadership PAC to pay legal expenses and potentially other expenses that would be illegal personal use of campaign money, there's an unusual incentive for the leadership PAC to take in more than it normally would," Adav Noti, senior vice president and director of Campaign Legal Center, told the Times.
"He can use the campaign to pay for legal bills that arise out of candidate or officeholder activity — and of course, some of the current legal matters fall into that category, and some do not, and some are in a gray area," Noti added. "It really depends on what matter we're talking about."
---
Want a daily wrap-up of all the news and commentary Salon has to offer? Subscribe to our morning newsletter, Crash Course.
---
Trump spokesman Steve Cheung did not answer specific questions about how the funds are divided.
"Because the campaign wants to ensure every dollar donated to President Trump is spent in the most cost-effective manner, a fair-market analysis was conducted to determine email list rentals would be more efficient by amending the fund-raising split between the two entities," he told the Times.
Trump's legal bills have ballooned in size since his last campaign began, owing largely to two recent indictments — one related to hush money payments made to adult film star Stormy Daniels in 2016 and the other over the former president's Mar-a-Lago classified documents case.
Read more
about Trump's legal woes