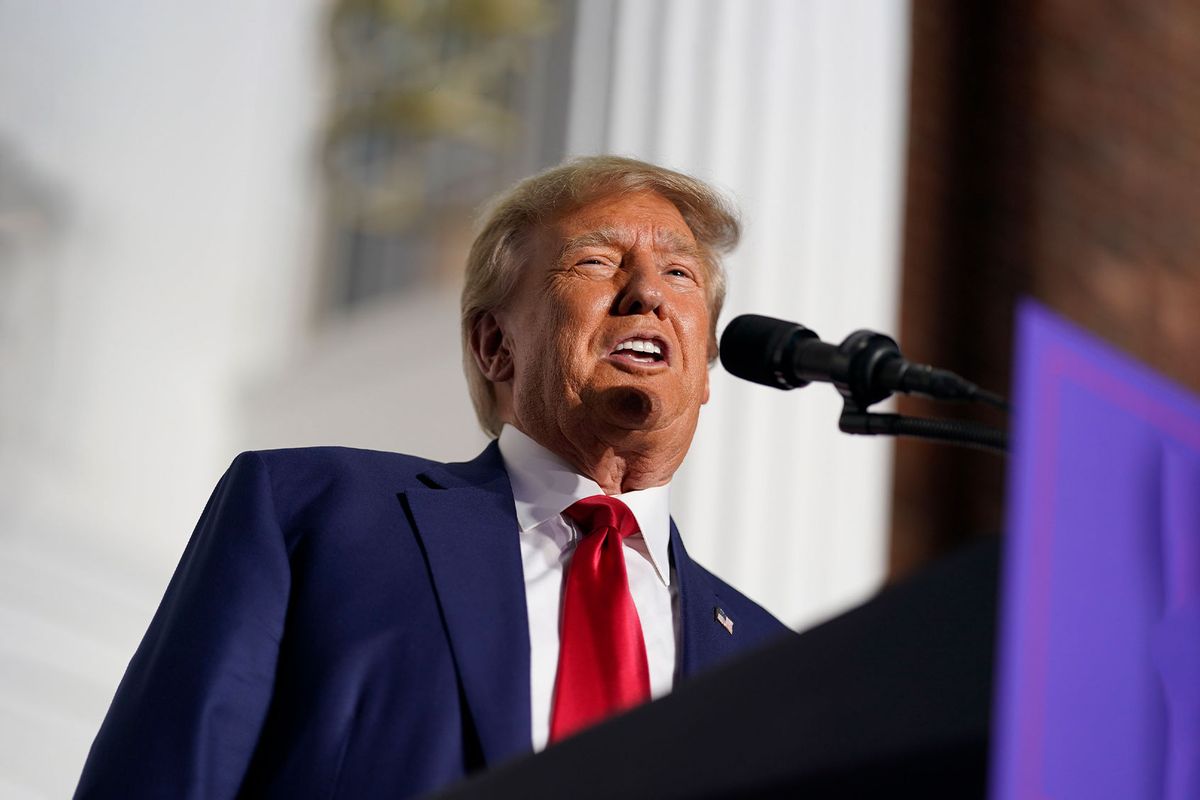 Veteran Fox News analyst Brit Hume had a scathing assessment of former President Donald Trump's Sunday interview with the conservative network defending himself against the 37-count indictment over his alleged mishandling of national security documents at his Mar-a-Lago estate. 
Hume told Fox News anchor Bret Baier, who spoke with the former president, that Trump's "answers on the matters of the law seem to me to verge on incoherent."
"He seemed to be saying that the documents were really his," Hume said as he tried to recount the sit-down with Baier. "And that he didn't give them back when he was requested to do so and when they were subpoenaed because, y'know, he wasn't ready to because he hadn't sorted them and separated the classified information or whatever from his golf shirts or whatever he was saying."
"It was not altogether clear what he was saying, but he seemed to believe that the documents were his, that he had declassified them ― evidence to the contrary ― and therefore he could do whatever he wanted with them," he said. "I don't think it's gonna hold up in court," Hume continued.
"I'm sure his legal and political advisers were wincing all the way through his answers on both those points," he observed, nodding to the ex-president's continuously fraught legal situation.
Other conservatives also panned Trump's claims.
"Guys, Trump admitted on TV tonight he withheld documents from the grand jury. Game over, legally. What an idiot," tweeted conservative pundit Erick Erickson.
MSNBC's Joe Scarborough, a former Republican congressman, shared agreed that  "none of that is going to hold up in court."
---
Want a daily wrap-up of all the news and commentary Salon has to offer? Subscribe to our morning newsletter, Crash Course.
---
"It was incoherent. I must say, incoherent, incriminating and stupid," he added. "I say that by saying Donald Trump actually wants people to believe that in his transcript, he is looking at a document and telling an aide, 'I can't declassify this now, I could have when I was president of the United States, but I can't now.' Later in the interview, why, in 2022 — he lost the election in 2020, in 2022, why did he hide the documents? Because he had golf shirts, clothing, pants and shoes inside cases with nuclear information, war plans against Iran, and some of America's greatest vulnerabilities, all in there with Mar-a-Lago golf shirts."
Scarborough called the interview "incoherent, incriminating and idiotic on so many levels."
"He keeps putting himself one step closer to jail every time he does one of these rambling interviews," he added.
Read more
about the Trump indictment