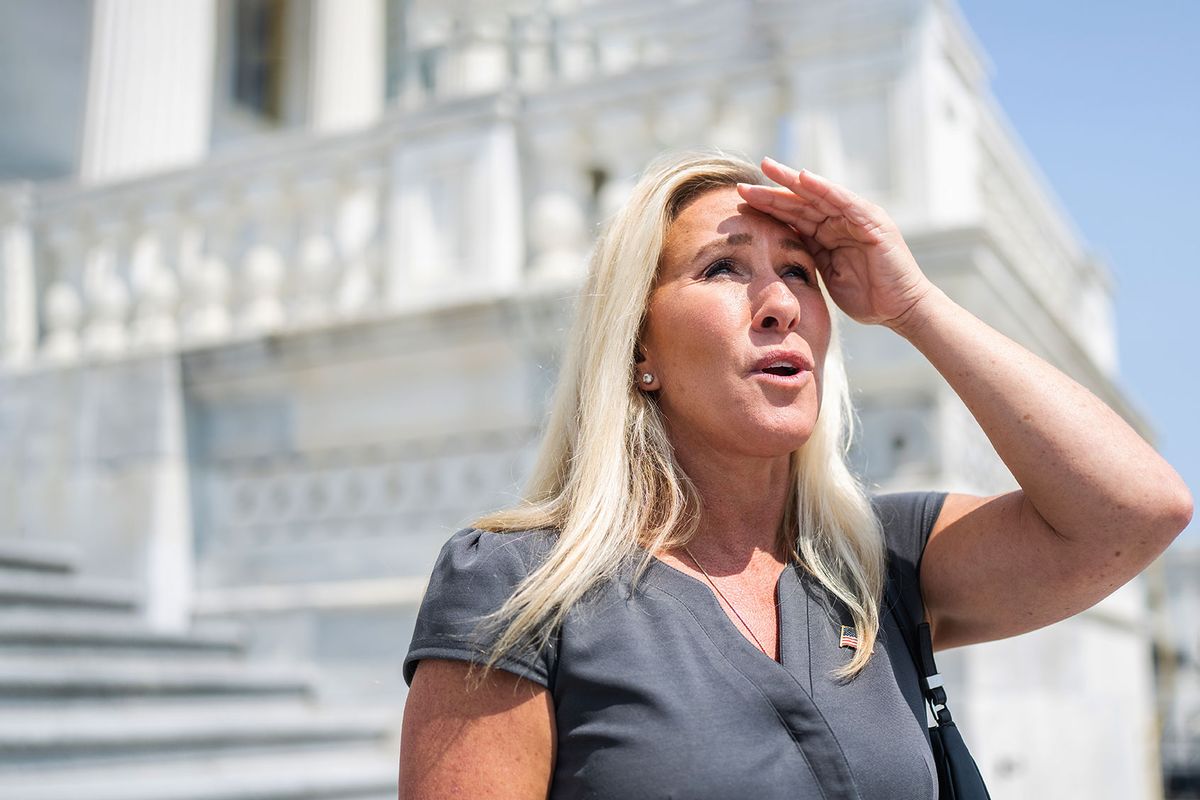 Rep. Marjorie Taylor Green, R-Ga., seemed to imply that she thinks she is being spied on through her television, appearing to express concern that her life may be in danger.
"Last night in my DC residence, the television turned on by itself and the screen showed someone's laptop trying to connect to the TV," the far-right lawmaker wrote in a tweet on Sunday.
"Just for the record: I'm very happy. I'm also very healthy and eat well and exercise a lot. I don't smoke and never have. I don't take any medications. I am not vaccinated. So I'm not concerned about blood clots, heart conditions, strokes, or anything else. Nor do I have anything to hide. I just love my country and the people and know how much they've been screwed over by the corrupt people in our government and I'm not willing to be quiet about it, or willing to go along with it," Greene continued. 
In a follow-up tweet, Greene linked to a 2019 CBS story, "Your smart TV might be spying on you, FBI warns."
Greene also retweeted an image shared by @battlegroundMTG of a portrait of former president Barack Obama, amended to show Obama holding a pair of binoculars and peeking through shrubbery. 
---
Want a daily wrap-up of all the news and commentary Salon has to offer? Subscribe to our morning newsletter, Crash Course.
---
"Are they in the room with us right now?" mocked Rep. Eric Swalwell, D-Calif.
Mashable's Matt Binder offered a simple explanation for Greene's incident, suggesting that one of her neighbors "accidentally tried to screen cast to the wrong TV."
"So naturally her first thought is that this means someone is trying to assassinate her," he tweeted.
Read more
about Marjorie Taylor Greene