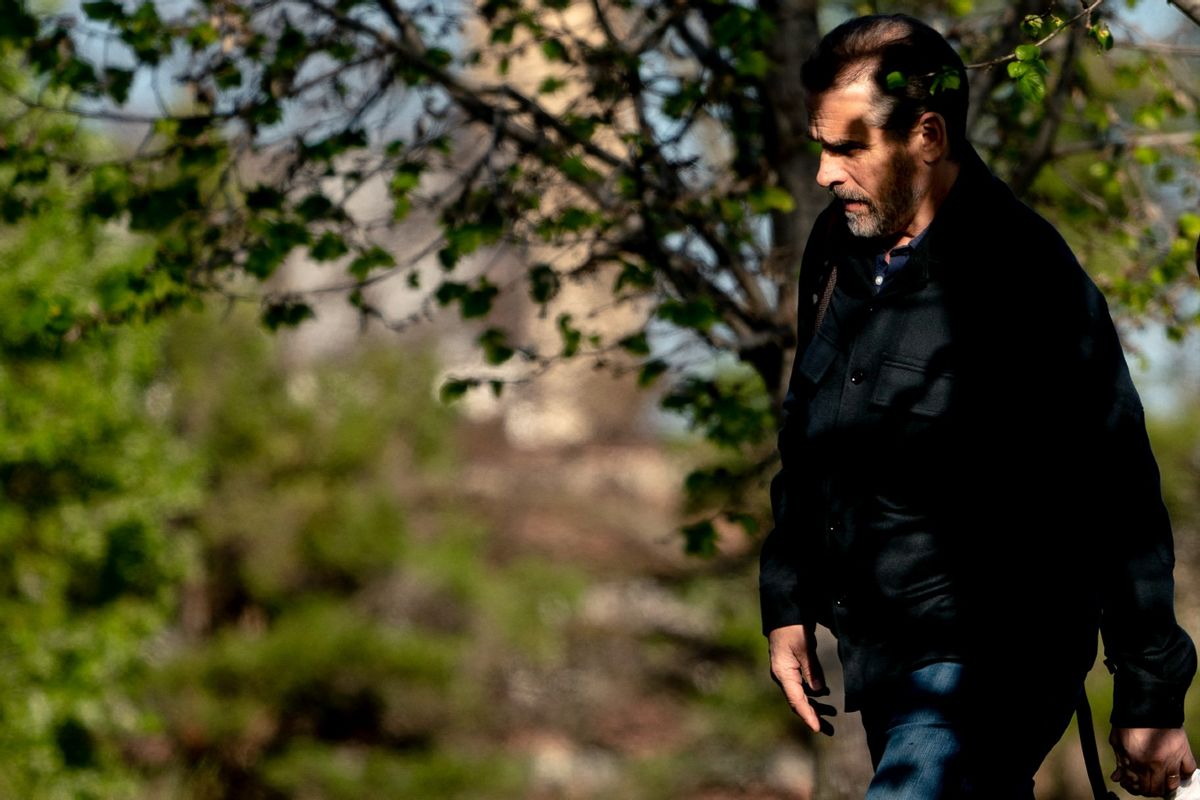 After considerable back and forth, Hunter Biden and Lunden Roberts — mother of their 4-year-old daughter — have reached a finalized agreement in their Arkansas child support case.
Per the stipulations of Thursday's court filing, as of July 1, Biden will issue monthly payments to Roberts for a redacted amount, as well as health insurance reimbursement, until whichever of the following life events occurs:
The child turns 18
The child dies
The child's disabilities are otherwise removed for general purposes
 The child is otherwise emancipated
In addition to the payments, Biden will also make available a selection of his art, "which shall vary in size with a minimum size of 24×24," with the specification that "the child shall select the painting which shall either be sent to the child" or a gallery selected by Roberts.
According to Politico, "The New York City gallery exhibiting Hunter Biden's work in 2021 estimated his paintings to be worth between $75,000 and $500,000 apiece."
After establishing paternity following a lawsuit that Roberts filed in 2019, Biden agreed in 2020 to pay $20,000 a month — retroactive to November 2018 — towards the child in a temporary settlement and, according to reporting by The Arkansas Democrat Gazette, that sum has now been reduced, which seems to be how to addition of the art work factors in. 
In negotiations leading up to the finalized agreement, Roberts had requested that the child be granted use of the Biden surname, but has now let that part go.
---
Want a daily wrap-up of all the news and commentary Salon has to offer? Subscribe to our morning newsletter, Crash Course.
---
At the start of their back and forth, Roberts stated that Biden has "never seen or contacted" the child, per USA Today, and that President Joe Biden and first lady Jill Biden "remain estranged" from her.
"I think it's embarrassing the president doesn't acknowledge his granddaughter — who looks just like his son," Roberts' lawyer said following an earlier court hearing in a quote obtained from New York Post.  
Read more
about this topic