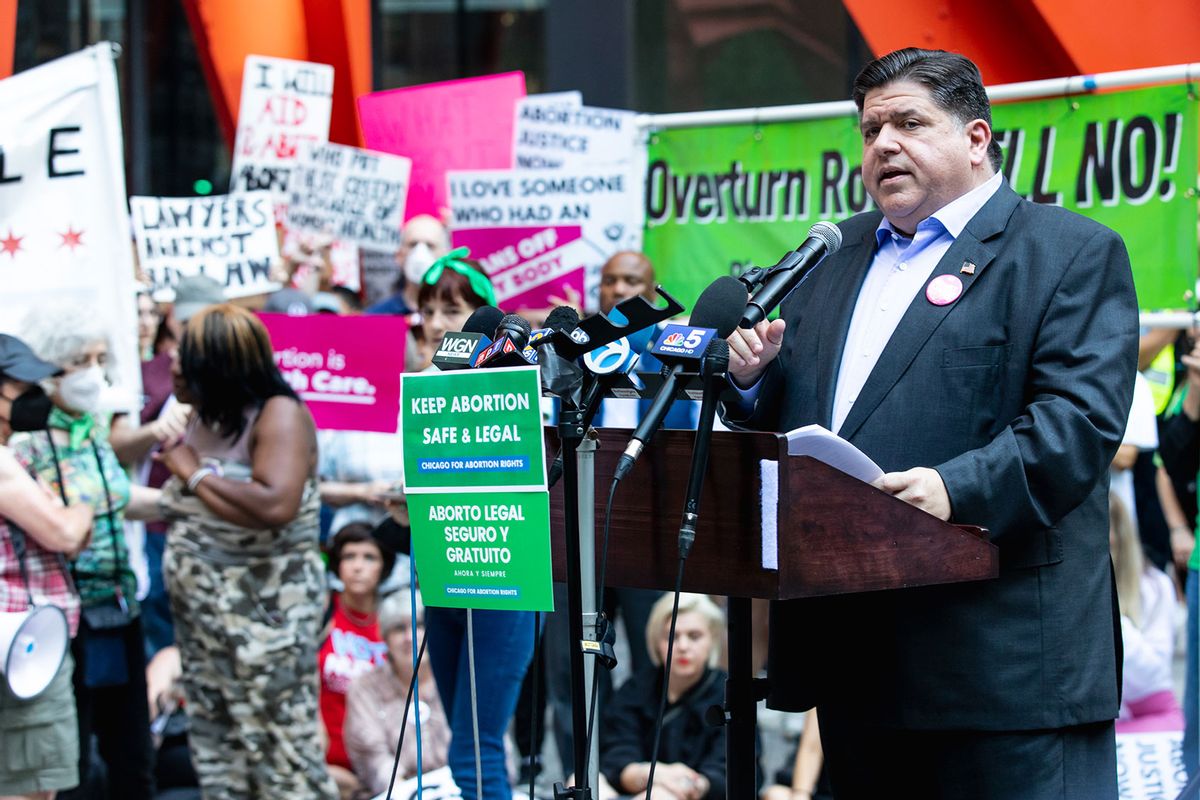 One year ago, the Supreme Court made the retrograde and destructive decision to overturn Roe v. Wade—vacating nearly a half-century of legal precedent that protected the privacy and autonomy of more than 166 million women and girls throughout the nation. 
In the almost 365 days since the Dobbs decision unleashed chaos, fourteen states have outright banned abortion—stripping vulnerable Americans of their reproductive rights. Doctors in those and other states are now afraid to provide medical care out of fear of being sued or prosecuted. Expectant parents experiencing life-threatening complications have gone into septic shock because of ambiguous anti-abortion laws— barely surviving their brushes with death. Family planning centers and abortion clinics have been attacked and vandalized. And abortion providers have faced an ever-increasing stream of violence from those who claim to care about "life" one moment, and then threaten to bomb a women's health facility the next. 
And while the pro-choice majority calls out such blatant hypocrisy and fights for a return to sanity, radical right-wing legislators around the country continue to push through ever more restrictive policies—grandstanding for an extremist minority that wish the nation would return to an era where women's rights were subjugated to men's control and women were denied authority over their own healthcare.
But here in Illinois, those seeking to take away reproductive rights will fail. 
As Governor of Illinois, it is my duty to not only keep our residents safe, but to uphold our 205-year legacy—a legacy rooted in progress and justice. So, while every state bordering us is forcing women to revert to back-alley abortions, with some elected officials threatening to limit contraceptive access only for those with approval from their husbands, I've worked hand-in-hand with members of the General Assembly to extend protections for patients and providers alike. 
"Here in Illinois, those seeking to take away reproductive rights will fail."
We have welcomed abortion providers who fled their states, and we eliminated barriers to access by allowing birth centers to provide all reproductive care and removing copays for birth control and medication abortions. We instituted new protections for patients, doctors and nurses from out-of-state subpoenas—creating another safeguard for reproductive access in Illinois. We funded the creation of the Reproductive Health Public Navigation Hotline—a centralized resource where patients will be able to find the services that will meet their needs. And all the while, we are investing millions toward learning collaboratives and abortion provider trainings, so we can continue to train healthcare personnel to meet the demand of patients seeking reproductive freedom who are flooding in from across the nation. 
---
Want a daily wrap-up of all the news and commentary Salon has to offer? Subscribe to our morning newsletter, Crash Course.
---
Anti-choice extremists aren't going to stop at Roe v. Wade. They will keep chipping away—bit by bit—at reproductive healthcare and other related privacy rights. But Illinois will remain a haven—so long as we fight for it. And my administration and pro-choice members of the General Assembly will do everything in our power to ensure widespread, equitable access to reproductive rights as a foundational freedom.
In Illinois, abortion is legal, abortion is health care, and personal decisions about it will remain between a woman and her doctor.
Read more
about reproductive freedom in a post-Roe America