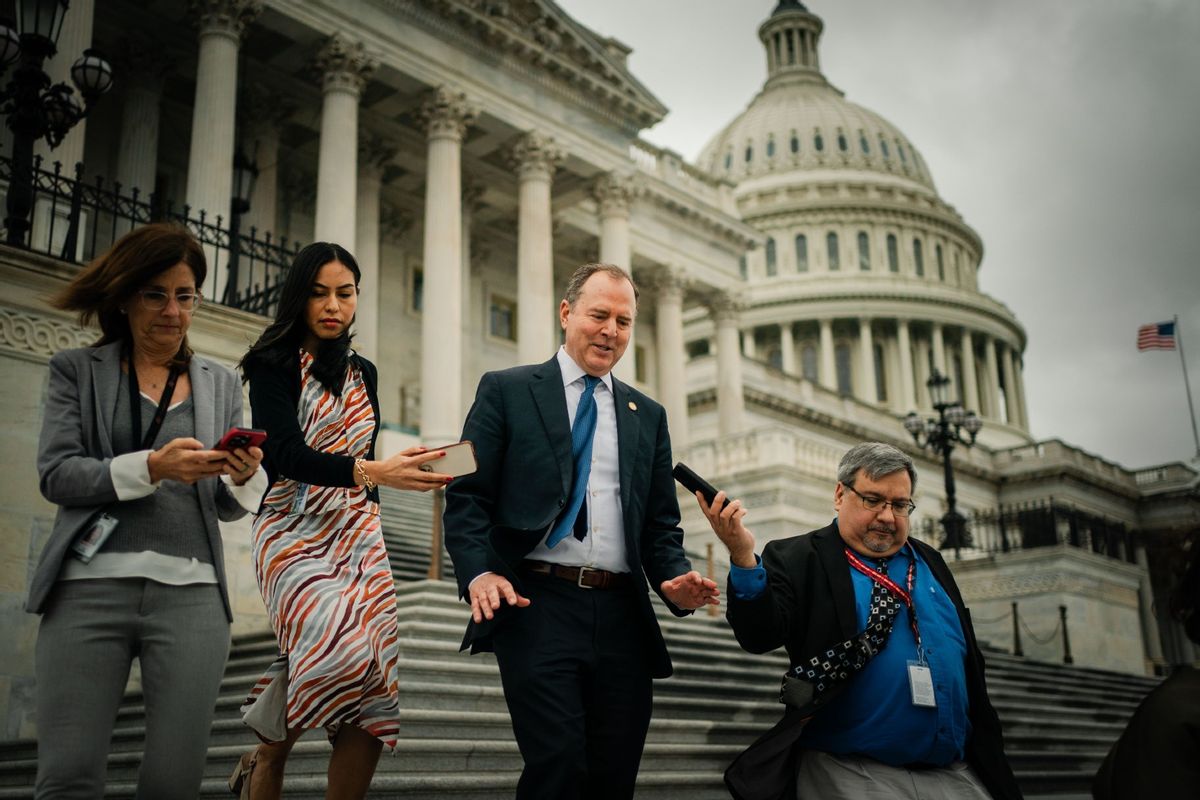 On Wednesday, The US House of Representatives voted 213-209 along party lines to censure Rep. Adam Schiff for allegations relating to his motives and methods in association with the investigation into Trump's ties to Russia.
This vote comes after considerable back and forth stemming from a prior move on the part of a mishmash of 20 Republicans and a majority of Democrats who effectively blocked his censure last week, resulting in Trump's call for the Republicans to be primaried.
Rep. Anna Paulina Luna (R-Fla.) led the charge to censure Schiff — who is running for a US Senate seat in California — and issued a statement to Twitter after the vote to say he "is being referred to ethics for an investigation."
On Tuesday, Schiff made statements to press maintaining his innocence and calling the move against him "a badge of honor."
"They wouldn't be going after me if they didn't think I was effective," he said.
---
Want a daily wrap-up of all the news and commentary Salon has to offer? Subscribe to our morning newsletter, Crash Course.
---
"Now Trump is threatening to primary any Republican that doesn't vote for it. It shows you just who is behind this whole effort to distract from Trump's legal problems is Trump," Schiff said in a quote obtained from CNN. "But to waste the floors time on this false and defamatory resolution is a disservice to the country." 
As The Recount points out in their coverage of the vote, this decision "makes Schiff just the third congressperson this century to face that formal rebuke from the House."
During his reading of the censure vote, Speaker Kevin McCarthy was met with audible pushback in the way of jeers and boos from the House floor.
"It's pathetic you're doing this. Pathetic," Rep. Eric Swalwell, D-Calif said on the vote.
Ramping up to the decision, Schiff stood his ground saying, "My colleagues, if there is cause for censure in this House — and there is — it should be directed at those in this body who sought to overturn a free and fair election."
Read more
about this topic