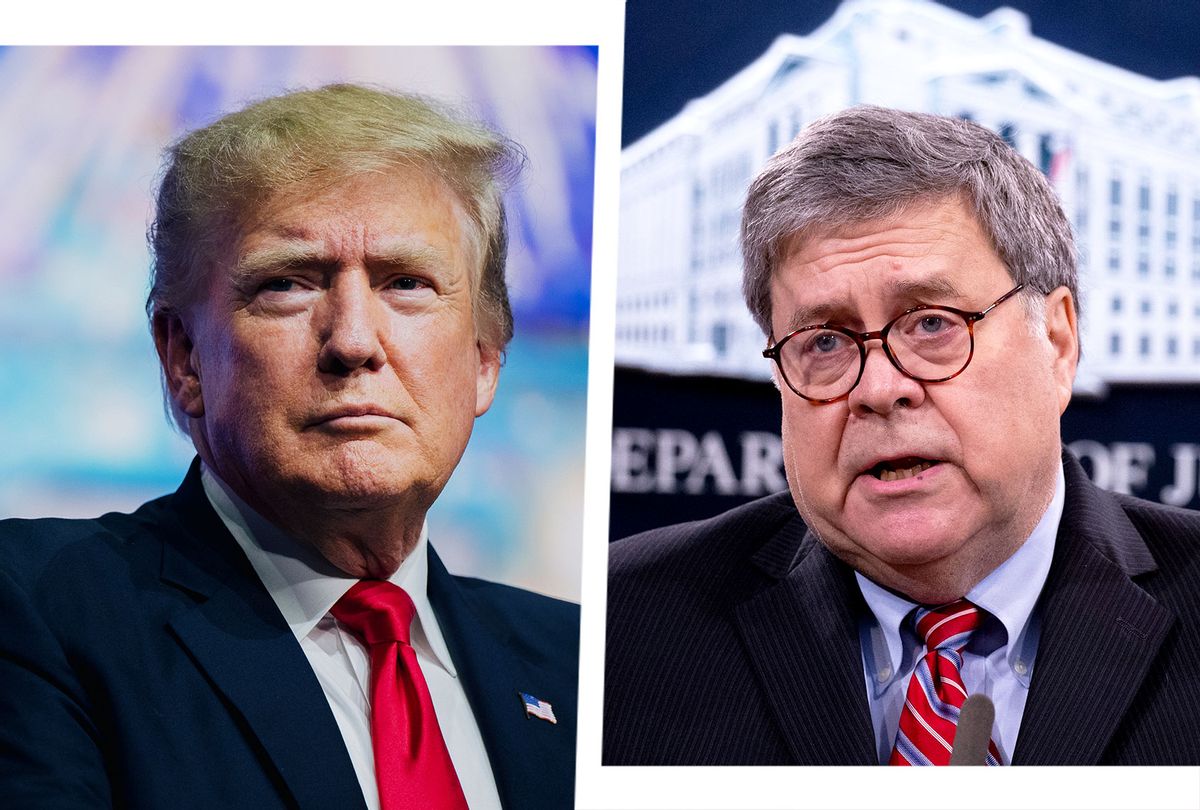 In a segment with Fox News host Shannon Bream, Former Trump AG Bill Barr said that he's defended Trump as a victim in the past, but he's not a victim in the case of his indictment — contrary to the former president's claims.
According to Barr, the 44-page indictment detailing the heaps of sensitive government documents that Trump took from the White House post-presidency is damning if even half of it is true. 
"It's a very detailed indictment, and it's very, very damning," he said on Sunday morning. "This idea of presenting Trump as a victim here, a victim of a witch hunt, is ridiculous. Yes, he's been a victim in the past. Yes, his adversaries have obsessively pursued him with phony claims. And I've been at his side defending against them when he is a victim, but this is much different."
Explaining why Trump's claims that he was somehow entitled to hold on to the documents which he stored in the bathroom and other high-traffic areas of Mar-a-Lago are bogus, Barr said, "It started out under the Presidential Records Act and the archives trying to retrieve documents that Trump had no right to have, but it quickly became clear that what the government was really worried about were these classified and very sensitive documents. I was shocked by the degree of sensitivity of these documents and how many there were, frankly."
---
Want a daily wrap-up of all the news and commentary Salon has to offer? Subscribe to our morning newsletter, Crash Course.
---
"We can't forget here that this entire thing came about because of reckless conduct of the president," Barr furthered. "If he had just turned over the documents, which I think every other person in the country would have done. They're the government's documents. They're official records. They're not his personal records."
Barr makes clear that Trump screwed up by keeping battle plans for an attack on another country and Defense Department documents about the United States' capabilities, which he said, "In no universe are Donald J. Trump's personal documents."
Watch Barr on Fox here:
Read more
about this topic