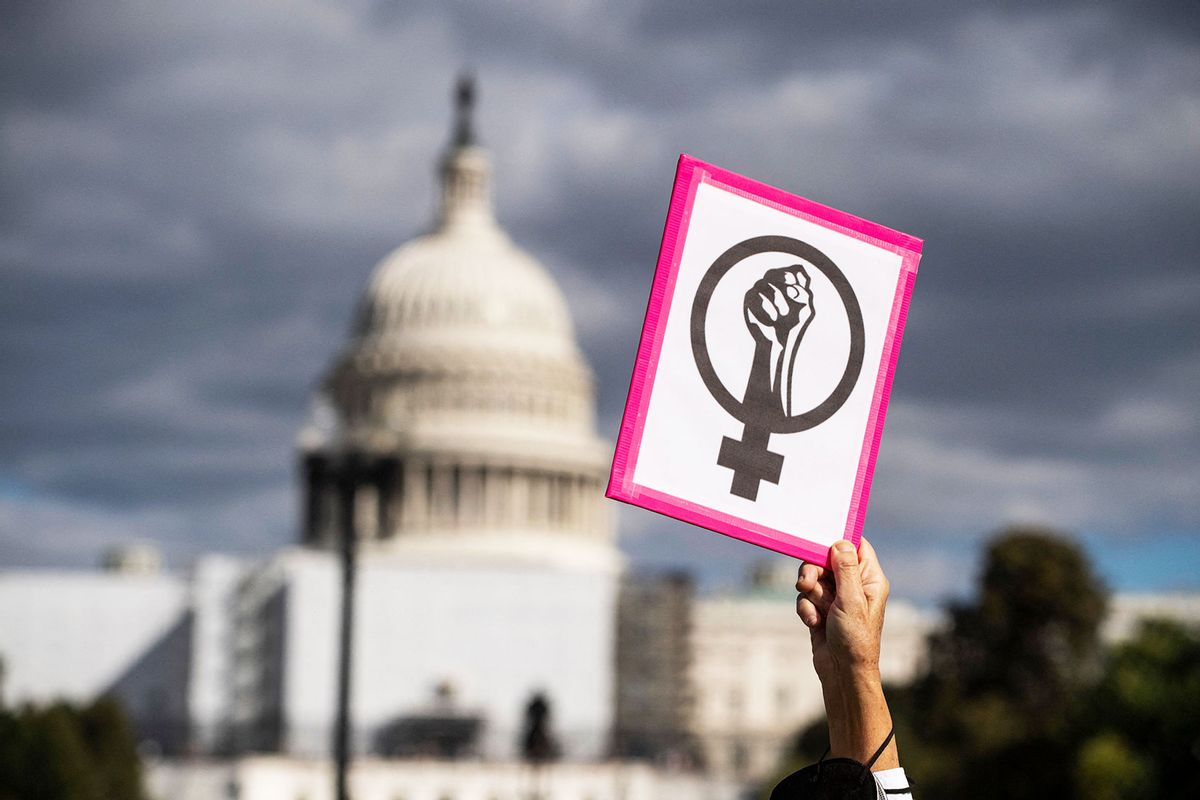 House Republicans have advanced a bill that would majorly restrict access to abortion pill mifepristone as part of a quiet effort to attack abortion rights at the federal level.
Last week, the Republican-led House Appropriations Committee advanced funding legislation regarding the Food and Drug Administration (FDA) that would revoke an FDA decision finalized earlier this year that greatly increased access to mifepristone. The decision allowed mifepristone to be prescribed in telehealth appointments and sent by mail, as well as allowing the drug to be dispensed by retail pharmacies like CVS and Walgreens rather than just at specific health care providers.
The bill, which passed the committee 34 to 27, would severely restrict access to mifepristone — the second drug in a two-drug medication abortion regimen — across the country. It now goes to the full chamber, where it will likely pass, but it's unclear if it would pass the Democratically controlled Senate.
Democratic Appropriations Committee member Rep. Norma Torres, Calif., had introduced an amendment to the legislation to get rid of the provision and keep the FDA rule in place.
"Republicans are trying to hijack the routine appropriations process to push through their extreme agenda. Today, they tried to use a government funding bill to restrict access to medication abortion," Torres said.
The amendment was rejected via voice vote after Republicans voiced their opposition. Republicans touted the provision in the bill, saying that it "protects the lives" of fetuses.
This is one of a series of bills recently advanced by Appropriations Committee Republicans that would restrict abortion access. The day before the FDA funding bill was passed, Republicans on the committee voted to advance amendments to Veterans Affairs (VA) legislation that would ban federal funding for abortions that save the lives of veterans and VA beneficiaries.
Last September, the VA announced that it would provide abortions to veterans and beneficiaries if the pregnancy put their lives in danger. Thirty-four individuals were treated under this policy — which was evidently a step too far for Republicans, who also voted to ban Pride flags from being flown at VA centers and to bar federal funds from being used for gender-affirming care at VA facilities.
The bills are part of an all-out assault on abortion and trans rights that the right wing has been waging recently. Earlier this year, the Republican National Committee issued a bulletin directing congressional Republicans to pursue the "strongest" abortion restrictions "possible."
With a Democratically- controlled Senate and a Democratic president, Republicans may not be able to achieve the all-out bans that state Republican leaders have imposed, but they appear to be making smaller, less headline-grabbing moves that can be blended into larger bills like regular funding legislation; after all, the Hyde Amendment, which bans federal funding for abortions, has been passed in every congressional funding bill for decades.