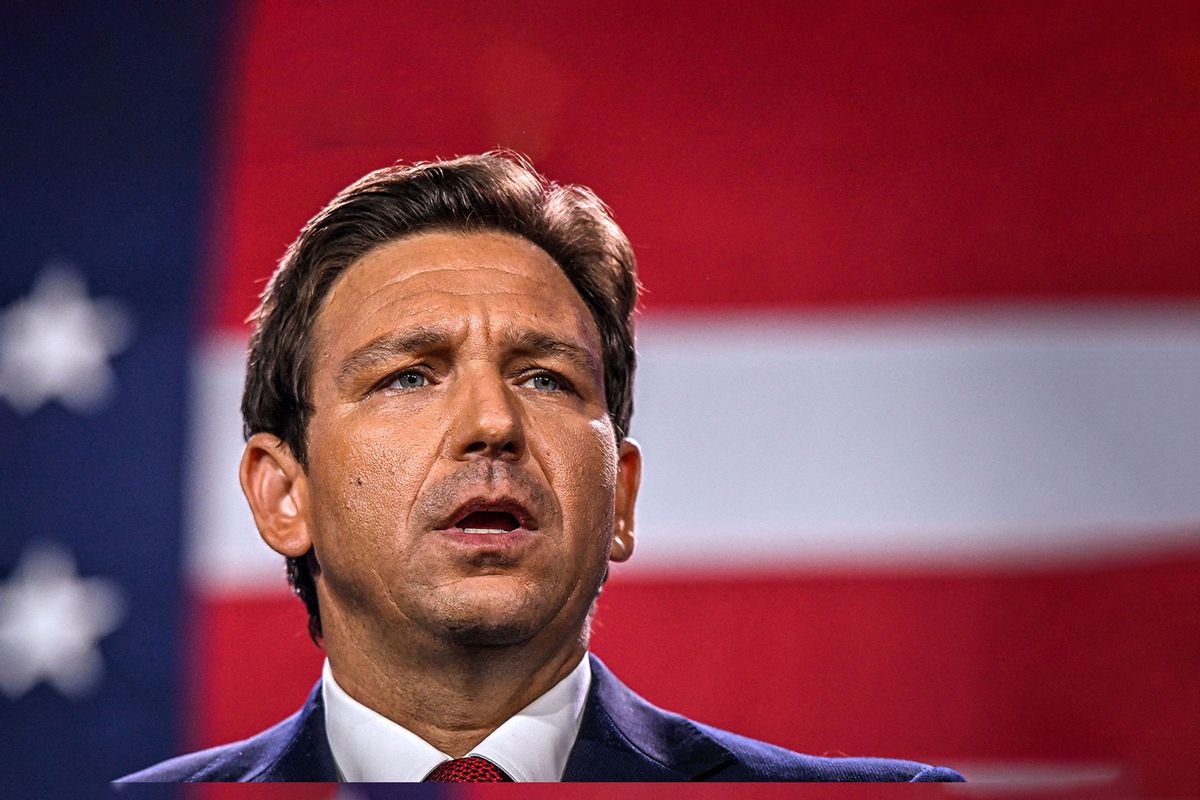 A federal judge on Tuesday temporarily blocked Florida legislation barring gender-affirming health care for transgender youth.
U.S. District Judge Robert Hinkle issued a preliminary injunction after four Florida families sued, arguing that the law violated the Constitution's equal protection clause by singling out trans minors.  
Hinkle wrote that the ban was likely to be found unconstitutional and represents "purposeful discrimination" against transgender youth.
"The elephant in the room should be noted at the outset. Gender identity is real," the judge wrote in a 44-page ruling. "The record makes this clear. The medical defendants, speaking through their attorneys, have admitted it. At least one defense expert also has admitted it."
The legislation bans treatments like puberty blockers and hormone therapy for trans youth. Hinkle, who was appointed by Bill Clinton, said the law bars treatments that are widely accepted by the medical community.
"Florida has adopted a statute and rules that prohibit these treatments even when medically appropriate," he wrote. "The plaintiffs are likely to prevail on their claim that the prohibition is unconstitutional."
The judge also called out the defendants in the lawsuit — including Florida Surgeon General Joseph Ladapo and other state officials — for contradicting themselves by both acknowledging that trans people exist and that trans identity is "made up."
"Any proponent of the challenged statute and rules should put up or shut up: do you acknowledge that there are individuals with actual gender identities opposite their natal sex, or do you not? Dog whistles ought not be tolerated," Hinkle wrote.
"The overwhelming weight of medical authority supports" gender-affirming care and "not a single reputable medical association has taken a contrary position," he continued, adding that there is "no rational basis for a state to categorically ban these treatments."
---
Want a daily wrap-up of all the news and commentary Salon has to offer? Subscribe to our morning newsletter, Crash Course.
---
The injunction does not apply to other parts of the legislation, which also bars gender-transition surgery for minors, labels transition care as equivalent to child abuse and bars the use of state funds to pay for transition care.
"The court addressed the specific question in front of it, but also issued a very strong ruling that says the bans are unlikely to survive constitutional scrutiny," Jennifer Levi, a lawyer for the plaintiffs and the senior director of transgender rights at GLBTQ Legal Advocates & Defenders, told The New York Times.
"My husband and I have been heartbroken and worried sick about not being able to care for our daughter in the way we know she needs," one of the plaintiffs told Axios. "Today my entire family is breathing a huge sigh of relief knowing we can now access the treatment that we know will keep Susan healthy and allow her to continue being the happy, confident child she has been."
Read the full ruling below:
Florida youth trans care ruling by Igor Derysh on Scribd
Read more
about anti-trans bills