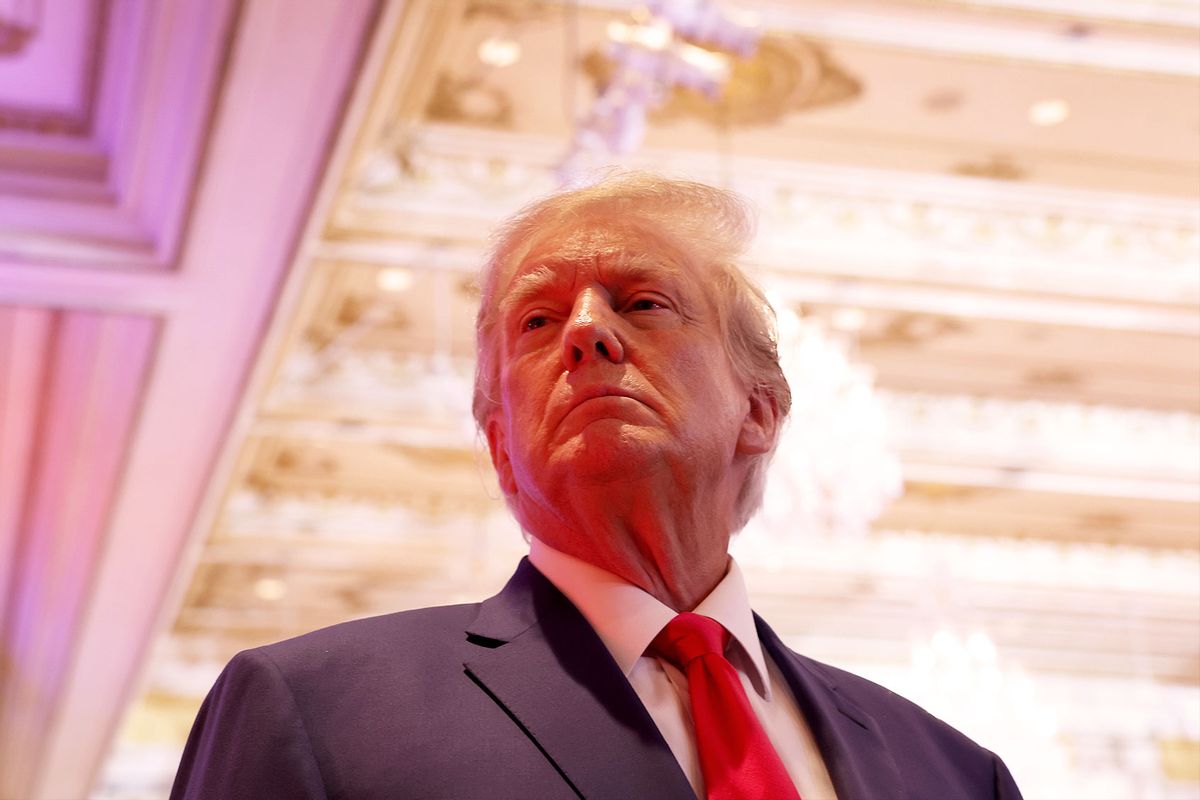 Former President Donald Trump has partnered with the government of Oman for a multibillion-dollar project to build a hotel and golf complex with luxury villas costing up to $13 million each, according to a New York Times report.
For over a decade, Trump has been leveraging his name in deals with real estate developers worldwide. But the agreement in Oman has raised concerns among ethics experts as it comes after Trump's presidency – a timeline where his business ventures and political endeavors intertwined so much so that he made millions of dollars from international business dealings.
"The Trump Organization's partnership with the government of Oman is the very type of foreign entanglement that represents the greatest threat to our national security and foreign policy interests if Trump were to be re-elected," Virginia Canter, the chief ethics counsel to Citizens for Responsibility and Ethics in Washington, told Salon.
The Trump Organization has already brought in at least $5 million from the Oman deal without putting up any money for the development, The Times reported. His organization will help design a Trump-branded hotel, golf course and golf club and will be paid to manage them for up to 30 years.
The new affluent community, which Eric Trump has described as "the Hamptons of the Middle East," will house a cliffside hotel offering infinity pools, fine dining, and a 360-degree view of the water below.
But the migrant laborers who are building the city are working in less than ideal conditions, "toiling in shifts from dawn until nightfall" in 103-degree heat and earning as little as $340 a month in a country rife with exploitative working conditions, the Times reported. 
However, this hasn't stopped the former president from entering into a business partnership with the government of Oman, with whom he and his son-in-law, Jared Kushner, fostered connections during Trump's time in office.
"This type of business engagement gives him an opportunity to line his pocket with millions of dollars in foreign income but at what cost for the American people," Canter said.
The Saudi real estate firm Dar Al Arkan, which has close ties with the Saudi government, brought Trump into the deal. The Omani government is providing the land, investing in infrastructure and will also receive a share of the profits.
Since leaving office, Trump collaborated with Saudi Arabia's sovereign wealth fund to organize the LIV golf tour meanwhile Kushner earned a $2 billion investment from the Saudi fund for his own investment venture, The Times reported.
Trump's financial interests have long received criticism as he faced unprecedented conflicts of interest during his time in office and refused to divest from the Trump Organization. 
These conflicts were particularly significant when it came to his business dealings in foreign countries that had vested interests in U.S. foreign policy.
The former president made up to $160 million from international business dealings while serving as president, according to an analysis of his tax returns by CREW.
---
Want a daily wrap-up of all the news and commentary Salon has to offer? Subscribe to our morning newsletter, Crash Course.
---
Trump's financial interests played a role in influencing his decision-making as president, the report pointed out. 
"The Trumps were openly engaging in multiple international business deals and let the world know that they hoped to continue expanding internationally after Trump left office," according to the report.
Throughout his presidency, Trump's family business directly benefited from funds spent by foreign governments, such as Saudi Arabia, at his Washington hotel. 
Trump also leveraged the U.S. foreign policy apparatus to benefit his own business ventures, according to CREW. For instance, his Ambassador to the United Kingdom reportedly told embassy staff that Trump urged him to secure the British Open for one of his Scottish golf resorts. 
With Trump's bid for re-election underway, his second presidential campaign raises familiar concerns about the potential impact of his personal financial interests on foreign policy should he be re-elected as President.
Read more
about Trump's foreign deals