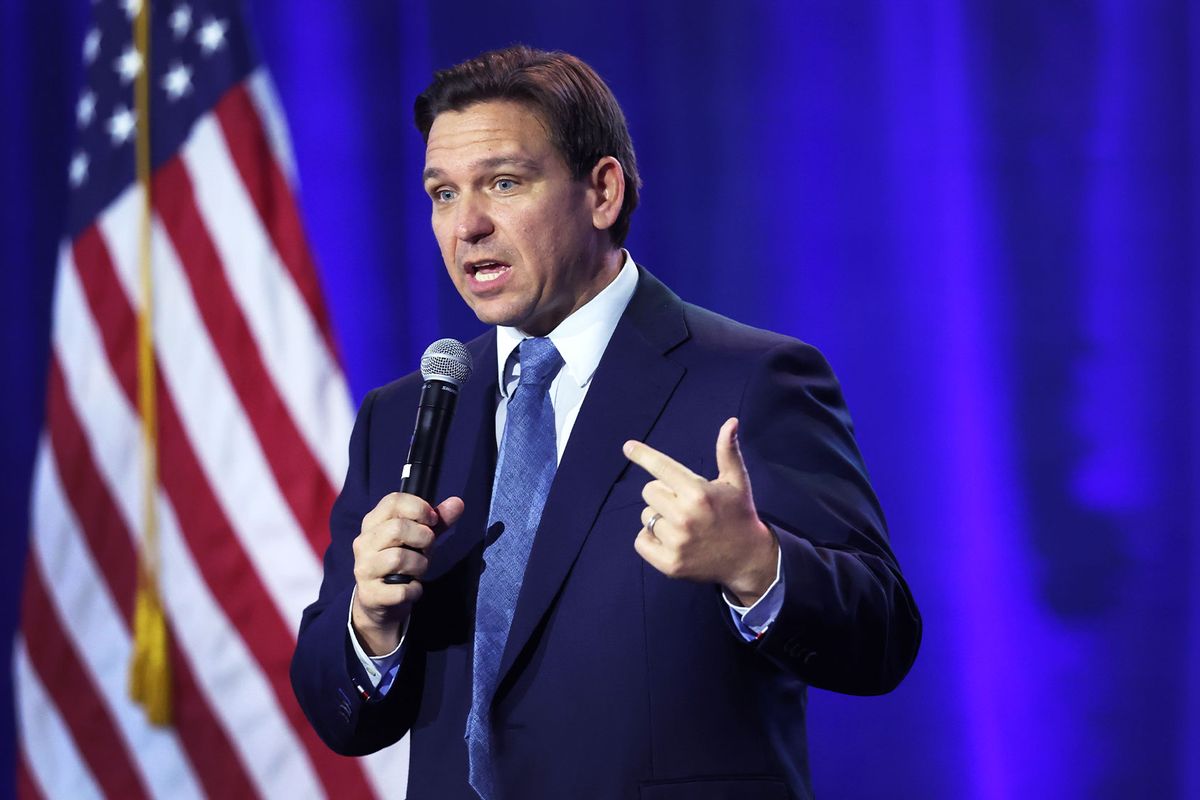 A day before the deadline Florida Gov. Ron DeSantis gave to the College Board to comply with his law restricting classroom discussions of sexual orientation and gender identity by amending its Advanced Placement class curricula, the company told the Republican governor's administration that it will not be making the demanded changes.
The Florida Department of Education ordered the College Board in May to change its Advanced Placement (AP) high school psychology course, which addresses gender identity and sexuality, saying the course had to comply with Florida's restrictions on classroom teaching through 12th grade.
DeSantis, who is running for president in 2024, gave the nonprofit company until June 16 to determine how the course had to be changed.
The College Board said Thursday that withholding information about gender dysphoria, gender identity, and sexual orientation from students studying human psychology "would break the fundamental promise of AP."
"Colleges wouldn't broadly accept that course for credit and that course wouldn't prepare students for careers in the discipline," said the company.
The American Psychological Association (APA) expressed its support for the College Board's decision to stand against DeSantis' "unconscionable demand to censor an educational curriculum and test that were designed by college faculty and experienced AP teachers who ensure that the course and exam reflect the state of the science and college-level expectations."
"Educators cannot teach psychology and exclude an entire group of people from the curriculum," APA CEO Arthur C. Evans Jr. added. "Florida is proposing to remove an important body of science from the AP curriculum and test, which will leave students unprepared to continue studying psychology in college."
Evans also directly took aim at DeSantis' numerous attempts to control students' access to information about gender identity and LGBTQ+ communities.
"This law is yet another attempt to erase LGBTQ+ people from public view based on biased thinking and irrational fear," said Evans. "Our youth need access to age-appropriate, evidence-based information regarding sexual orientation and gender identity so that they may grow up to be healthy, informed, and well-adjusted citizens. This proposal strips parents' choice and limits Florida students' options to take an important college-level course and exam that is often a required college course."
The College Board said in a statement Thursday that it is "resolute" in its decision to rebuke DeSantis "because of what we learned from our mistakes in the recent rollout of AP African American Studies."
In January, DeSantis' administration demanded that the company change its AP African American studies course due to its inclusion of Black queer studies and discussions of systemic and intersectional racism. The governor claimed the curriculum lacked "educational value."
The College Board infuriated progressives when it removed from the course plan all references to systemic racism—a move it claimed was not the result of DeSantis' demands and that the company later said it would reverse.
DeSantis' attempts to control what teachers and students can discuss have solidified his status as "the anti-education governor, and a threat to the education of the United States," said attorney Kristen Browde.
Andrew Spar, president of the Florida Education Association, was among those applauding the College Board, saying that canceling AP psychology classes for Florida students would take away "the rights of students and parents."
"We don't know if the state of Florida will ban this course," the College Board said after informing the state Department of Education of its decision. "To AP teachers in Florida, we are heartbroken by the possibility of Florida students being denied the opportunity to participate in this or any other AP course. To AP teachers everywhere, please know we will not modify any of the 40 AP courses—from art to history to science—in response to regulations that would censor college-level standards for credit, placement, and career readiness."