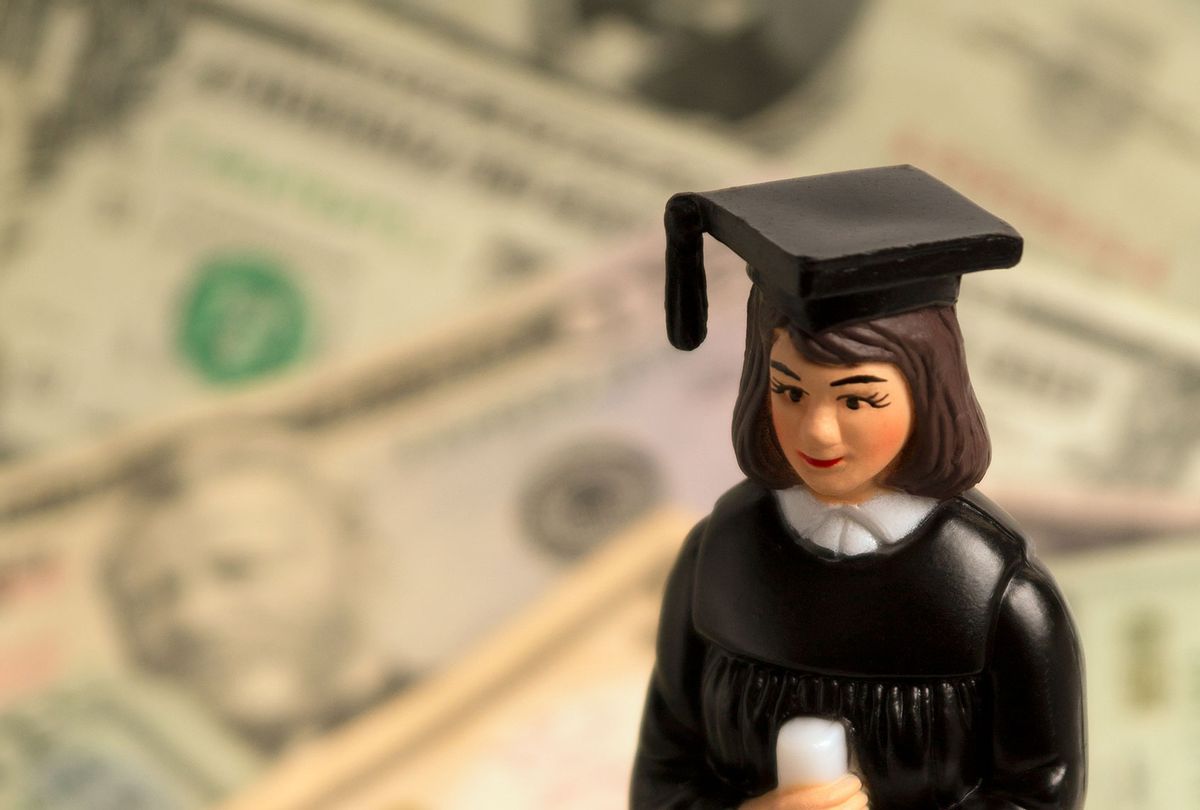 As the U.S. Supreme Court nears a decision on President Joe Biden's student debt relief proposal, an advocacy group on Friday published internal records revealing the "anxiety and confusion" of staffers at a loan company critics say is being spuriously used by Republican attorneys general in their attack on the president's plan.
Internal documents from the Missouri Higher Education Loan Authority (MOHELA)—a private state-chartered lender—obtained by the Student Borrower Protection Center (SBPC) under Missouri's Sunshine Law show that agency employees were confused by then-state Attorney General Eric Schmitt's lawsuit and argument that Biden's relief plan could harm the company.
That dubious claim—an independent report showed that not only would MOHELA not be harmed by Biden's proposal, it would make more money—forms the purported basis for MOHELA's standing in the suit, Biden v. Nebraska. Arkansas, Iowa, Kansas, Missouri, Nebraska, and South Carolina are suing the administration, alleging that its debt forgiveness plan violates the U.S. Constitution's separation of powers and Administrative Procedure Act.
MOHELA is not even a plaintiff in the case, a fact that critics including progressive U.S. Rep. Cori Bush (D-Mo.) have cited in calling for the dismissal of the suit—one of two student debt relief cases the high court is expected to rule on sometime this month.
"These emails confirm what every honest observer has long understood: Missouri's lawsuit is just a partisan hack job aimed at getting the right-wing attorney general's name in the paper," Ella Azoulay, SBPC's research and policy analyst, said in a statement.
"MOHELA's own staff agree—the case currently before the Supreme Court that is holding up debt relief for tens of millions of borrowers lacks standing, and it should be tossed aside," Azoulay added.
"Just out of curiosity, is MOHELA apart [sic] of the lawsuit going on to prevent the loan forgiveness?" wrote one employee in an email. "Are we the bad guys?"
Another staffer wrote that Schmitt's lawsuit"has nothing to do with us,except that they're using the [Missouri] consumers harm as standing."
Indeed, in an October 2022 letter to Bush—who had inquired about the lender's relationship with the attorney general's office—MOHELA said its "executives were not involved in the decision" by Schmitt to sue the Biden administration.
"I think MOHELA was opposed to this move, but couldn't do anything about it," wrote yet another staffer. "The Mo. state AG needed to claim that our borrowers were harmed for standing, so they're making us look bad by filing this not only with Mo. on it, but especially bad because they filed it in Mo."
During oral arguments in February, the Supreme Court's right-wing supermajority signaled it is poised to side with Republicans challenging the debt cancellation program and strike it down.
Last week, a trio of progressive U.S. lawmakers—Reps. Ro Khanna (D-Calif.), Alexandria Ocasio-Cortez (D-N.Y.), and Ayanna Pressley (D-Mass.)—implored the Biden administration to have a backup plan to aid student borrowers if the Supreme Court kills its debt cancellation proposal.