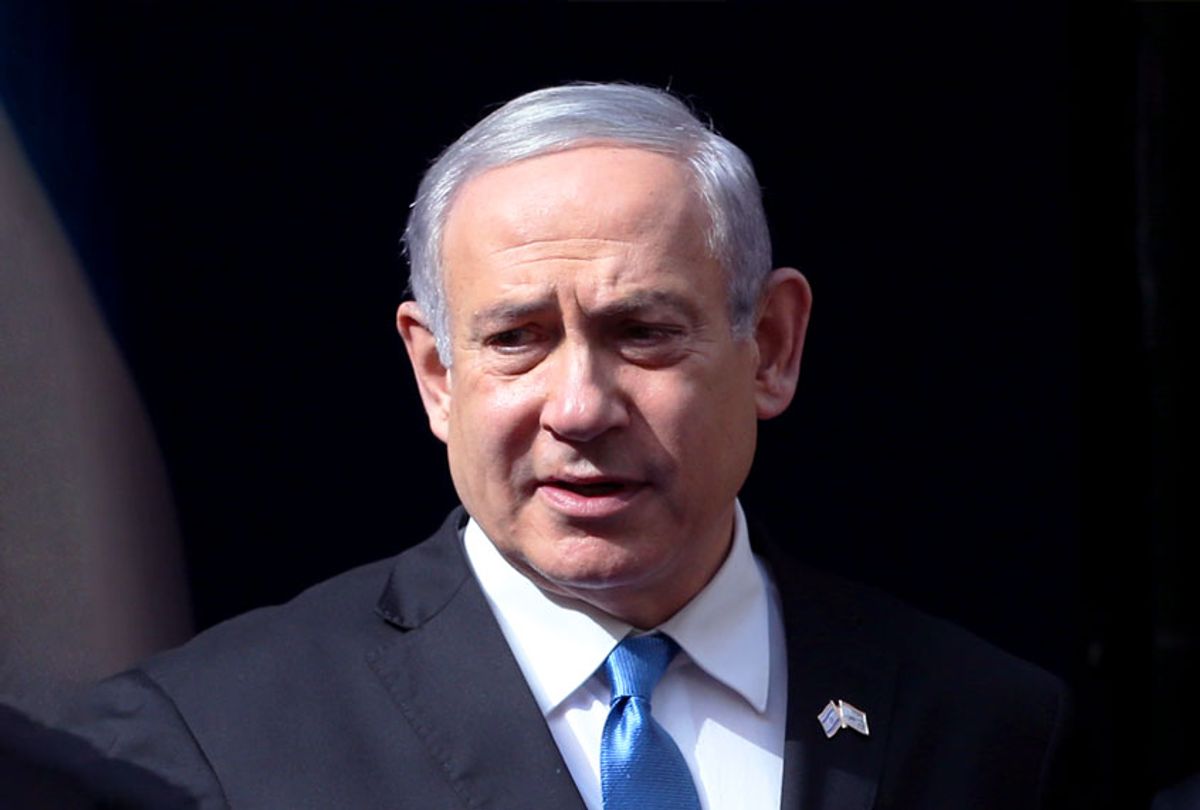 One month after a cease-fire ended a five-day Israeli operation that killed Palestinian civilians and caused "extensive destruction" in the Gaza Strip, Amnesty International on Tuesday released a report highlighting the "human toll of apartheid."
Amnesty—which last year joined a growing list of global human rights groups that condemn Israeli policies and actions against Palestinians as apartheid—probed Operation Shield and Arrow, launched on May 9 by the Israel Defense Forces (IDF) to allegedly target senior operatives of Al-Quds Brigades, the armed wing of Palestinian Islamic Jihad.
According to Amnesty's nine-page publication, "On that first night of bombing, 10 Palestinian civilians were killed and over 20 were injured, a high toll that could and should have been avoided by those planning, ordering, and authorizing the attack."
During the IDF operation, "a 21-year-old Palestinian medical student killed by a 'precision-guided' Israeli bomb while studying; a four-year-old Palestinian girl killed in her sleep during an Israeli airstrike; a young Palestinian woman living with a disability left without her electric wheelchair when Israeli bombs destroyed her home without adequate warning," the report notes. "These are just a few of the victims of Israel's latest military assault on the occupied Gaza Strip."
"Amnesty International is renewing its call on the ICC to consider the applicability of the crime against humanity of apartheid within its current formal investigation."
Overall, Amnesty found that Israeli forces killed at least 31 Palestinians, including 11 civilians, and caused "substantial destruction and damage to Palestinian property," while rockets fired by Palestinian armed groups killed three Gazan and two Israeli civilians.
Among those killed by Israeli strikes were two teenage sisters who lived in a Gaza City apartment building. In the early hours of May 9, a bomb manufactured by Boeing and exported to Israel from the United States killed not only the target, Khalil al-Bahtini, a senior member of Al-Quds Brigades, but also his wife Leila al-Bahtini, their four-year-old daughter Hajar, and their neighbors: 19-year-old Dania Adas and 17-year-old Iman Adas.
Alaa Adas, the sisters' father, told Amnesty that when he ran into the teens' bedroom, his elder daughter was already dead but the younger one was still breathing and rushed to the hospital. However, he said, "instead of graduating and studying at university and fulfilling her wish of becoming a doctor, she died."
Heba Morayef, Amnesty's Middle East and North Africa regional director, said in a statement that "as civilians, the lives of Leila and Hajar al-Bahtini and Dania and Iman Adas should have been protected, not snuffed out. Israel has an obligation to cancel an attack if it becomes apparent that it may disproportionately harm civilians and civilian objects. Intentionally launching a disproportionate attack is a war crime."
The human rights group is calling on the International Criminal Court (ICC) to investigate as possible war crimes "the apparently unlawful killings of Palestinian civilians by Israeli forces as well as the extensive destruction of Palestinian civilian homes and buildings," along with "the firing by Palestinian armed groups of inherently inaccurate rockets in and at areas populated by civilians."
Established when the Rome Statute entered into force in 2002, the Hague-based court investigates and tries individuals charged with genocide, war crimes, crimes against humanity, and the crime of aggression. An existing ICC probe focuses on alleged crimes committed in occupied Palestinian territory since June 13, 2014.
"Since the root cause of these recurrent unlawful attacks against civilians is Israel's apartheid system against Palestinians," Tuesday's report says, "Amnesty International is renewing its call on the ICC to consider the applicability of the crime against humanity of apartheid within its current formal investigation."
"In order to prevent further harm to civilians, it is imperative that the ICC investigations are expedited and arrest warrants issued against alleged perpetrators of international crimes," the document adds. "Additionally, third states should ensure the prosecution of suspected international crimes before their courts under the principle of universal jurisdiction."
Morayef stressed that "it has been a month since the cease-fire agreement between Israeli authorities and Palestinian armed groups, but the suffering that these recurrent Israeli offensives inflict upon the civilian population in the Gaza Strip never ceases."
"In our investigation, we heard vivid accounts of bombs obliterating homes, of fathers digging their little girls out from under rubble, of a teenager fatally injured as she lay in bed holding a teddy bear."
"In our investigation, we heard vivid accounts of bombs obliterating homes, of fathers digging their little girls out from under rubble, of a teenager fatally injured as she lay in bed holding a teddy bear," she said. "More frightening than any of this is the near certainty that, unless perpetrators are held to account, these horrifying scenes will be repeated."
"That we have been documenting the same patterns of unlawful killings and destruction over and over again is an indictment of the international community's failure to hold Israel accountable," Morayef added. "Israel's impunity for the war crimes it repeatedly commits against Palestinians, and for its cruel ongoing 16-year illegal blockade of the Gaza Strip, emboldens further violations and makes injustice chronic."
Amnesty's report comes as the far-right Israeli government is reportedly planning to build thousands of new Jewish-only settler homes in illegally occupied territory—which Adalah, an Israel-based advocacy group for Arab minority rights, called "part of an explicit plan by Israel to annex swaths of the West Bank and institute full Israeli sovereignty over them."
"They violate international law, including the Rome Statute," Adalah said, "constituting crimes against humanity (apartheid), war crimes, and a crime of aggression."