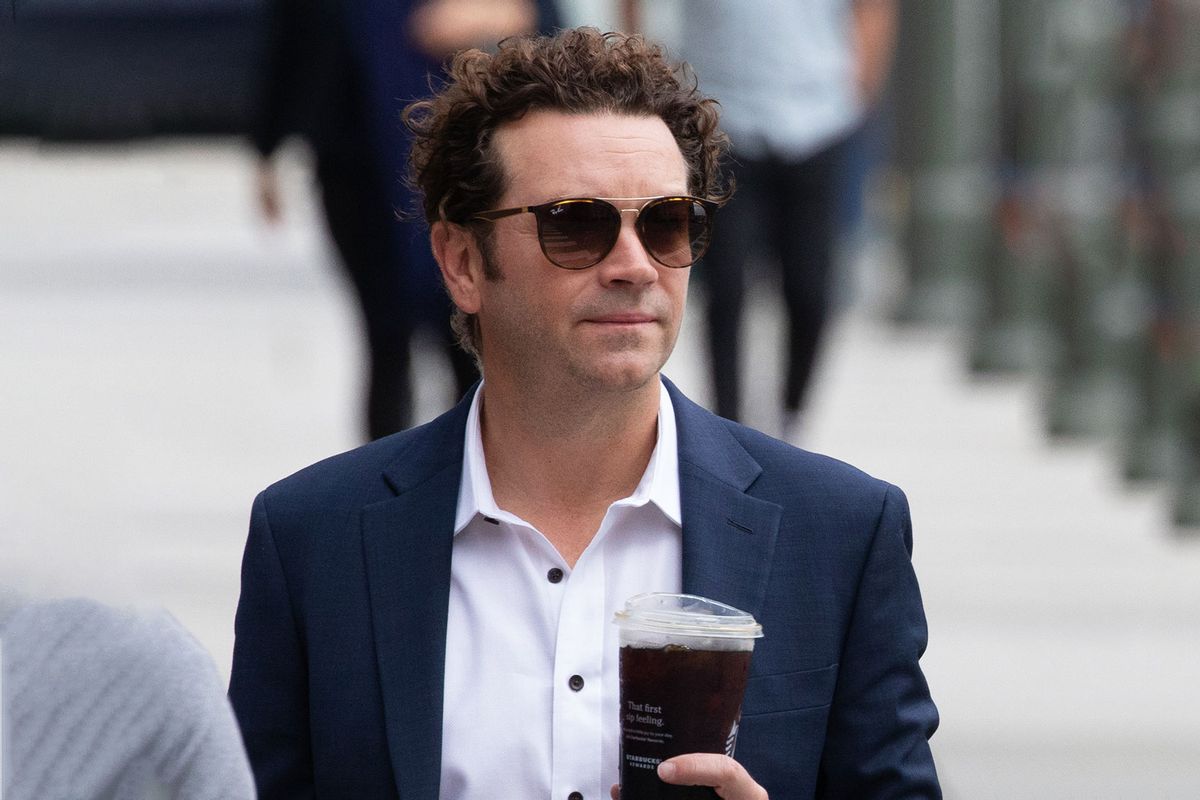 On Wednesday, a Los Angeles jury found Danny Masterson guilty on two counts of forcible rape, compelling online critics to address the actor's conviction and bash the Church of Scientology's, alleging a history of abuse and harrasment. 
The former "That '70s Show" star was accused of raping three women at his Hollywood Hills home between 2001 and 2003. The jury convicted Masterson of raping two women in 2003, but were unable to reach a verdict on a November 2001 allegation involving an ex-girlfriend.
The recent verdict came after Masterson's first trial, which began in October 2022 and was subsequently declared a mistrial in November after jurors remained deadlocked. His second trial began on April 24 and went to the jury on May 17.
At the center of both trials was Scientology, which several of Masterson's victims alleged had "enabled and sought to cover up Masterson's monstrous behavior." Masterson's affiliation with Scientology dates back to when he was just 15 years of age. Although many have questioned his beliefs, Masterson has remained loyal to the Church ever since.   
Following Masterson's conviction, actor Leah Remini — who is one of Scientology's most vocal critics as a former member — said the two guilty verdicts are a "relief."
"The women who survived Danny Masterson's predation are heroes. For years, they and their families have faced vicious attacks and harassment from Scientology and Danny's well-funded legal team," Remini wrote on Twitter. "Nevertheless, they soldiered on, determined to seek justice. While it is up to them to decide whether they are satisfied with this verdict, I am relieved that Danny Masterson is facing some justice after over two decades of brutal sexual violence with no criminal consequences."
She continued, saying that Scientology and its leader, David Miscavige, "played a significant role in obstructing justice in this case and other instances of sexual violence.
"Senior Scientology officials, civilian Scientologists, and their proxies have conspired to silence victims and intimidate witnesses for decades," Remini added. "This case is just the beginning of our plan to hold them accountable."
The Church of Scientology also addressed Masterson's conviction, asserting that the allegations of harassment by the Church were "false" and had been "debunked." In a statement, the group said:  
The prosecution's introduction of religion into this trial was an  
unprecedented violation of the First Amendment and affects the due process  
rights of every American. The Church was not a party to this case and religion did  not belong in this proceeding as Supreme Court precedent has maintained for  centuries. 

The District Attorney unconscionably centered his prosecution on the  
defendant's religion and fabrications about the Church to introduce prejudice and  inflame bigotry. The DA elicited testimony and descriptions of Scientology  beliefs and practices which were uniformly FALSE.  

The Court's statement of Church doctrine was her own invention, DEAD  
WRONG, and blatantly unconstitutional.  

The Church has no policy prohibiting or discouraging members from  
reporting criminal conduct of anyone—Scientologists or not—to law  
enforcement. Quite the opposite, Church policy explicitly demands Scientologists  abide by all laws of the land. All allegations to the contrary are totally FALSE. 

There is not a scintilla of evidence supporting the scandalous allegations  
that the Church harassed the accusers. Every single instance of supposed  
harassment by the Church is FALSE, and has been debunked. 
---
Want a daily wrap-up of all the news and commentary Salon has to offer? Subscribe to our morning newsletter, Crash Course.
---
In addition to Remini, The Mars Volta's Cedric Bixler-Zavala, whose wife Chrissie Carnell Bixler accused Masterson of rape, praised the victims' resilience and called for Masterson to "rot in jail."
"I'll be making a list of all Danny's helpers and rape apologists to show all of you why women don't report rape," Bixler-Zavala said. "We f**king told you. God bless the women that stood up to him and his s**tty f**king family. F**k Scientology. Rot in jail Danny. God bless my wife. True f**king warrior."
Masterson was taken into custody on Wednesday following the verdict. He is facing a potential sentence of up to 30 years to life in state prison.
Read more
about the Church of Scientology: